Reading Resources for Young Children and Their Families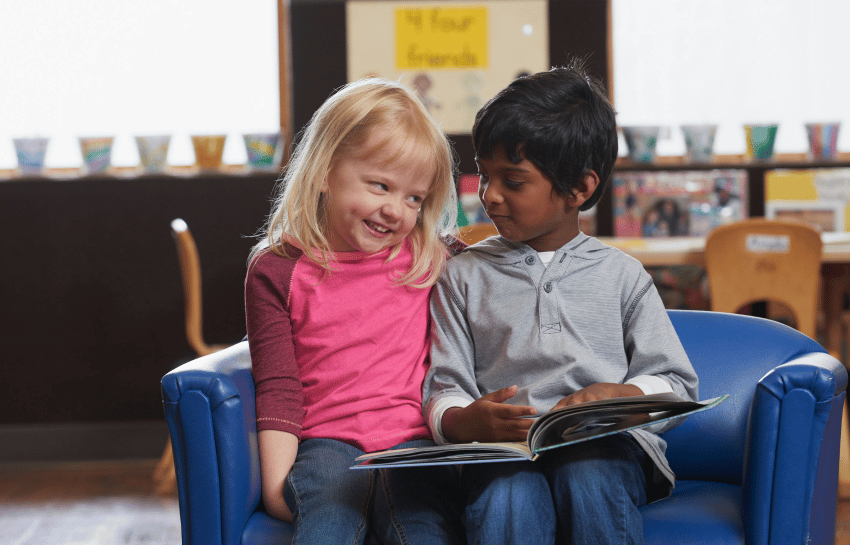 February is I Love to Read Month, and to celebrate, New Horizon Academy has put together a variety of resources from book logs to reading lists and blogs with reading advice. Of course, these resources can be enjoyed at any time of year, not just in February. In fact, reading should be enjoyed at all times of the year as reading is an important skill that is used every day throughout your life. Not only do you read through storybooks, but also through recipes, news articles, road signs, magazines, menus, social media…you name it! Reading is everywhere!
Whether you are celebrating I Love to Read Month or looking for fun ways to encourage reading at home with your infant, toddler, preschooler, or school-ager, here are a few reading resources to get you started!
Reading Resources
Children's Books Recommendations from Childcare Teachers
Books That Celebrate Diversity
Book Lists About a Variety of Different Topics
Reading Tips and Tricks for Families
Here are some informational blogs we love about reading!
Happy reading!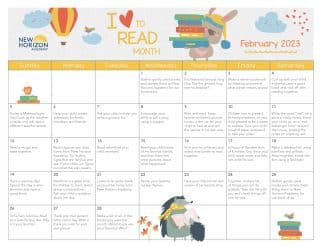 Download Our I Love to Read Month February 2023 Calendar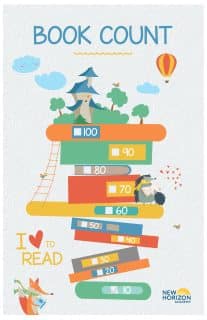 Download Our Book Count Tracker