Family Owned and Operated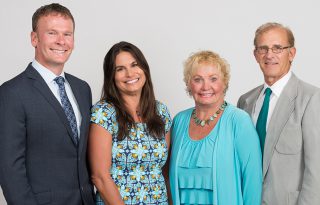 New Horizon Academy has been locally family owned and operated since opening its first child care program in Brooklyn Center, Minnesota, in 1971. The commitment to excellence that our founder, Sue Dunkley, strived for in New Horizon's beginning is the foundation that our company is built on and the cornerstone of each New Horizon Academy.
Today, New Horizon Academy is operated by many dedicated people, and although we are continuing to grow and serve more children each year, we will always have family roots, a warm, nurturing atmosphere, an open door, and an abiding commitment to excellence.
We've Made the Grade
Commitment to Accreditation
At New Horizon Academy, 100 percent of our eligible programs in Minnesota are accredited by the National Association for the Education of Young Children (NAEYC), the recognized gold standard in the field of early care and education. This is an accomplishment we are very proud of, and we are confident that no other provider of our size has achieved this same recognition.
Highest Quality Rating
New Horizon Academy is proud to receive the highest rating possible from our local Quality Rating System. Achieving the highest-quality rating means New Horizon Academy excels in essential standards that support quality learning for all children.
The Quality Rating System is a state-specific program which is designed to measure the quality of care and education offered in early childhood programs. The program evaluates:
health and safety,
curriculum,
learning environment,
family engagement, and
teacher qualifications.
Speak with your director to learn more about the requirements in your state.
Positive Parent Survey Results
New Horizon Academy's mission is one of continuous improvement, and each year, we survey our families to gather their feedback. We are thrilled to share the positive results with you!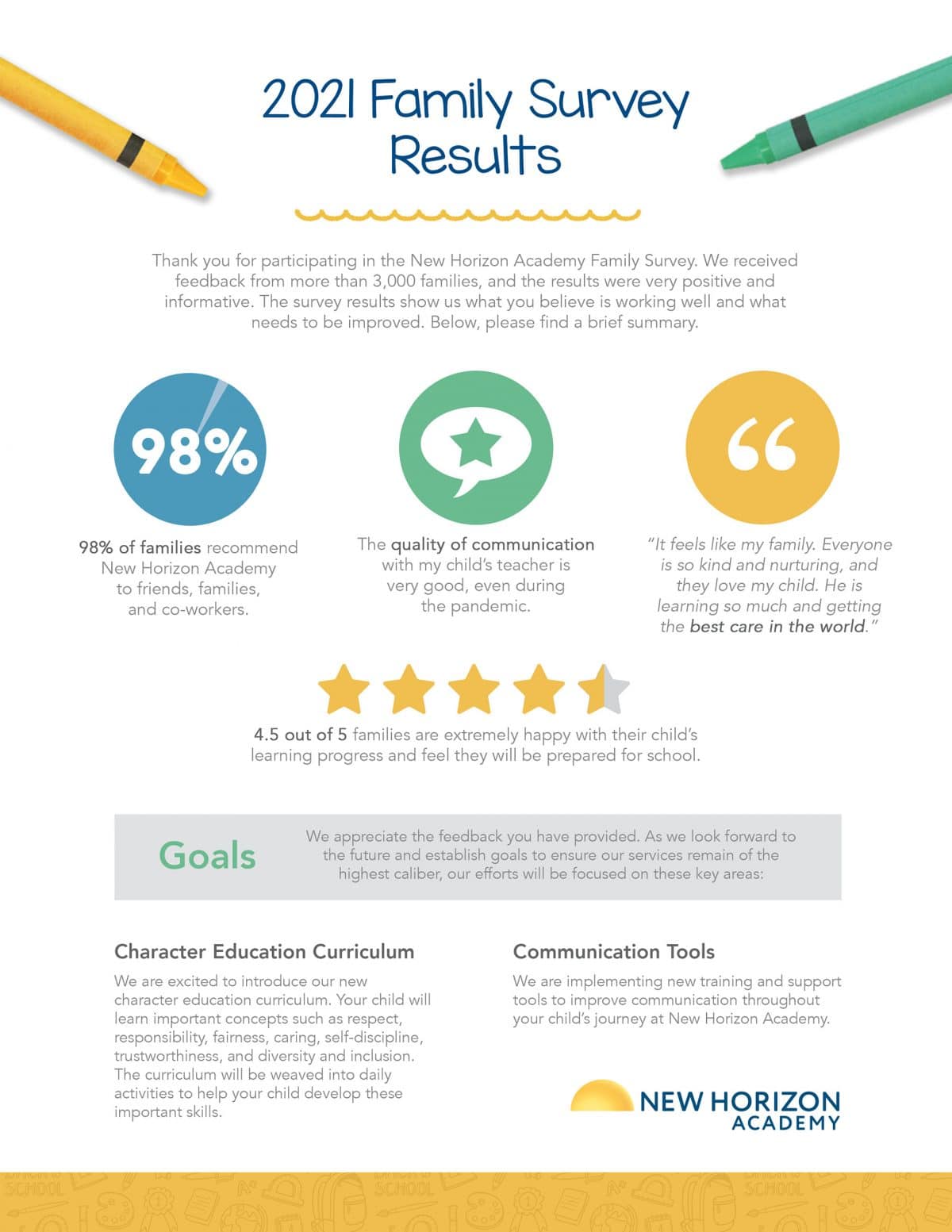 Mobile App
At New Horizon Academy, we use a mobile app on our classroom devices which allows us to provide current updates about your child's day via your smart phone, tablet, or email.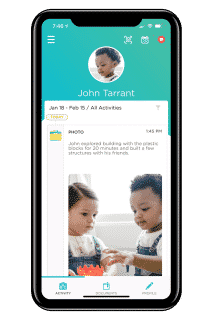 Throughout the day, you will be delighted to see and read about:
Special Moments
Smiles with teachers, hugs from friends, and joyful moments will be shared with you.
Frequent Updates
You will receive frequent updates, based on your child's age, about meals, diapering or toileting, naps, and more. Peace of mind for you!
Fun Learning Activities
You'll be kept informed of fun games, special art projects, and many of the great learning activities your child participates in each day. It's almost like you are there!
Cherished Photos
Your child's teacher will send you photos of your child engaged in many magical moments in his or her classroom.