6 Tips for Reading Aloud to Your Baby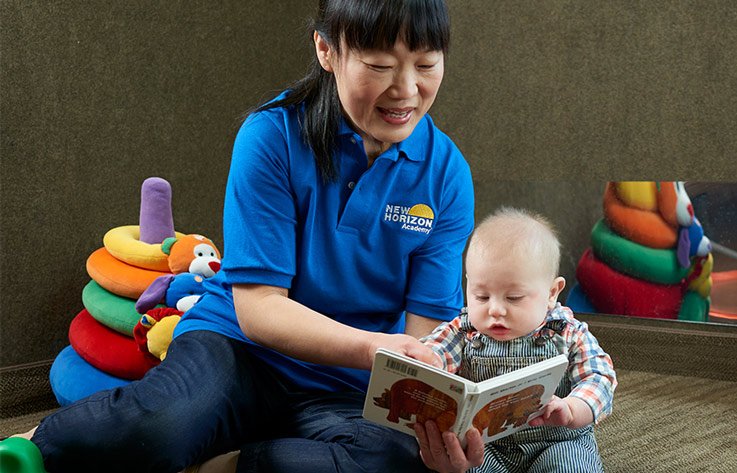 Reading aloud is one of the most important ways to help your baby's communication and language skills grow and develop. In fact, reading aloud helps support your child's talking, listening, and attention skills. It also sets a foundation of reading for many years to come!
How you read to your child will change over time as your baby grows. Here are six tips for reading aloud to your baby:
Read together every day! Read for a few minutes at a time, several times a day, when your baby is alert.
Hold your baby on your lap, and snuggle while you read.
Point to pictures and say the names of what you see on the page. Talk about what's happening!
Reread your child's favorite books. Repeating words and sounds is important for your child's communication and language development.
Choose soft books, or board books, with big pictures. Let your baby touch the book to allow your child to explore different textures.
Last but not least, visit your local library for even more book suggestions!
This content was adapted from an article by Eileen Nelson with Minnesota Department of Education. For more information and resources to help children learn and grow, visit www.helpmegrowmn.org.