5 Books to Help Your Child Transition into a New Classroom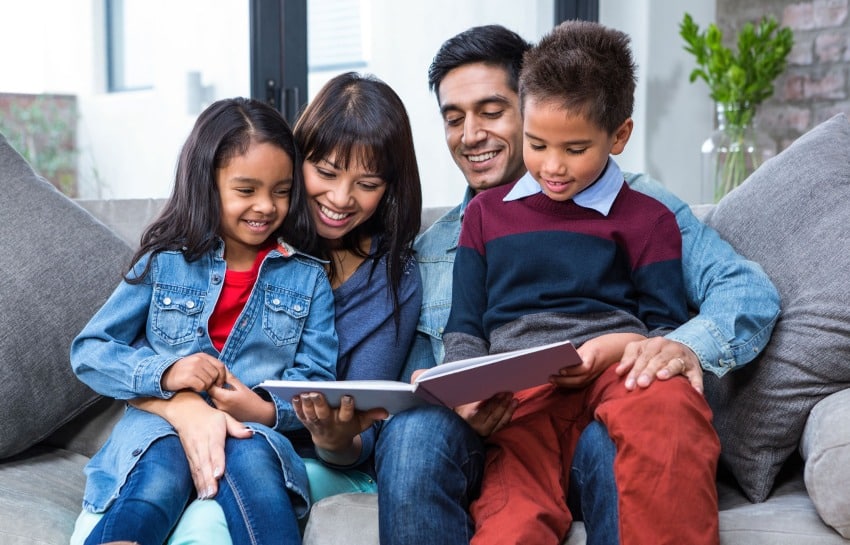 As we celebrate National Read a Book Day, we asked the childcare teachers at New Horizon Academy to share a few of their favorite books about transitioning to a new classroom at New Horizon Academy or to a new school. These books are perfect for you and your child to enjoy together to prepare for this upcoming school year. Here are a few of their recommendations:
The Kissing Hand
Author: Audrey Penn

This heartwarming story is sure to be a family favorite! In this story, school is about to start, and Chester does not want to go, but his mother shares a special secret called the Kissing Hand. This secret will give Chester reassurance that his mother loves him anytime he is nervous, worried, or scared. This is a great story that you can incorporate into your reading schedule, as you and your child may be having the same feelings as Chester and his mother.
It's Back to School We Go
Author: Ellen Jackson

In this beautiful nonfiction book, children from around the world share their stories about their first day of school. As you are reading this book, invite your child to share what these stories have in common and what they think their first day of school might be like.
The Twelve Days of Kindergarten
Author: Deborah Lee Rose

This counting poem book is set to the tune of "The Twelve Days of Christmas" and is the perfect introduction to the new adventure of school. As you sing the song, pause and invite your child to offer the number and letter being counted. This upbeat story will be sure to get your child excited for kindergarten!
Bye-Bye Time
Author: Elizabeth Verdick

This board book is perfect for your infant or toddler as they transition to childcare at New Horizon Academy. This gentle book helps ease the transition from a parent to a childcare teacher. It showcases simple rituals like hugs and kisses, a big wave, or a secret handshake to help with finding comfort in their new childcare center or new classroom. It will also teach your child that goodbye isn't forever and that their parent will be back at the end of the day.
Miss Bindergarten Gets Ready for Kindergarten 
Author: Joseph Slate

This rhyming book will help you and your child practice the alphabet and get ready for kindergarten. In the story, Miss Bindergarten prepares her classroom while her twenty-six new students get ready for their first day of kindergarten. As you read the book, encourage your child to state the letter that is being shown on each page.