"I'm bored!"
"There's nothing to do."
Those are common phrases parents hear from their children during the summer months.
We gathered a few boredom buster ideas from our New Horizon Academy teachers and thought you would enjoy this clever way of helping your child avoid summer boredom. It also serves as a creative and fun way to have family fun during the summer months.
Boredom Buster Jars
Supplies Needed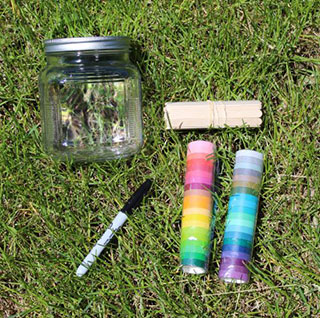 Craft sticks
Permanent marker
Washi tape, markers, or paint
Jar or container to hold your "Boredom Buster" ideas
Directions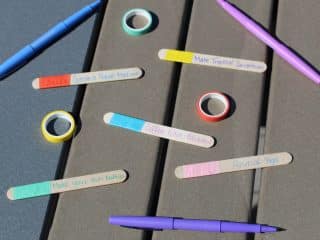 Brainstorm activity ideas or use our list of ideas below. Create a balance of activities children can do independently with little materials and supervision and some that you do together.
Write each activity on a craft stick with a permanent marker.
If so desired, color-code activities with washi tape, markers, or paint (That way you can direct your child to an activity that you are able to implement!)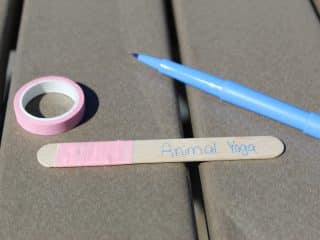 How to Implement
When your child is bored, or you are looking for a fun activity to engage in as a family, have your child select a craft stick from the Boredom Buster Jar.
Read the activity on the craft stick and begin the activity.
Boredom Buster Ideas
Kids Cuisine: Cooking Activities
Kids Crafts
Create a card for a loved one.
Paint outdoors. Head outdoors and paint in nature.
Create masterpieces using sidewalk chalk.
Paint rocks.
Create sculptures with playdough or clay.
Use markers, stickers, paint, and/or other art supplies you have on hand to decorate a large box.
Kids Fitness: Outdoor Activities
Kids Fitness: Indoor Activities
Play Spin a Move Game.
Get moving with our Roll and Move Game.
Have a dance party.
Play with bubbles.
Act out a story.
Host a family talent show.
Play indoor hopscotch.
Play Island Hopping. Throw pillows and cushions on the floor. Hop from one to another.
Kids STEAM: Science, Technology, Engineering, Art, and Mathematics Activities