4 No Prep Outdoor Activities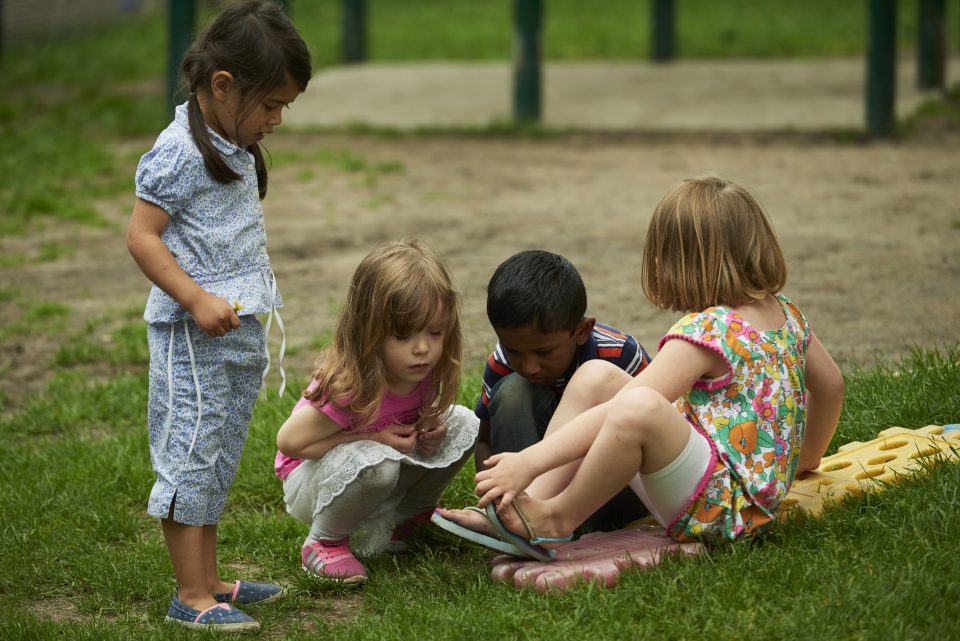 We know you are busy, so we thought we would share these four quick-and-easy, no prep outdoor activities for you and your children to enjoy.
Relay Races
Children love racing, so plan a fun relay race.
Here are a few simple ideas to try:
Running
Jumping like a frog
Hopping like a bunny
Slithering like a snake
Walking backwards
Play Red Light, Green Light
Red light, Green Light is an oldie, but a goodie, and helps your child develop their listening, observation, and agility skills. In case you need a refresher of how to play the game, we have included instructions below.
Before You Start
Review the rules and what happens if they move on a Red Light.
Discuss how to move quickly and safely.
Set Up
Clearly define the playing area with a designated starting line and finish line.
How to Play
Start with everyone along the starting line.
When you say Green Light everyone will move towards the finish line.
When you say Red Light everyone must immediately stop.
If players are still moving when you call Red Light, they must go back to the starting line.
Start a new round once everyone gets across the finish line, or, when most of the players have made it across the finish line.
Nature Collage
Use nature to create a masterpiece! Nature makes a fantastic art medium because it is versatile, colorful, textural, beautiful, and easy to find. Collect items from nature on your next family walking excursion, or, take a quick trip out to the backyard together. Use your found items from nature, paper and glue, paint, and other art supplies to create your very own masterpiece.
Sketching Nature
Head outside with paper and pencils and draw what you see in your garden, a park, or on a trail. This is a simple, magnificent way to spend time out in nature!
Enjoy your outdoor adventures!