Bubble Art Painting Activity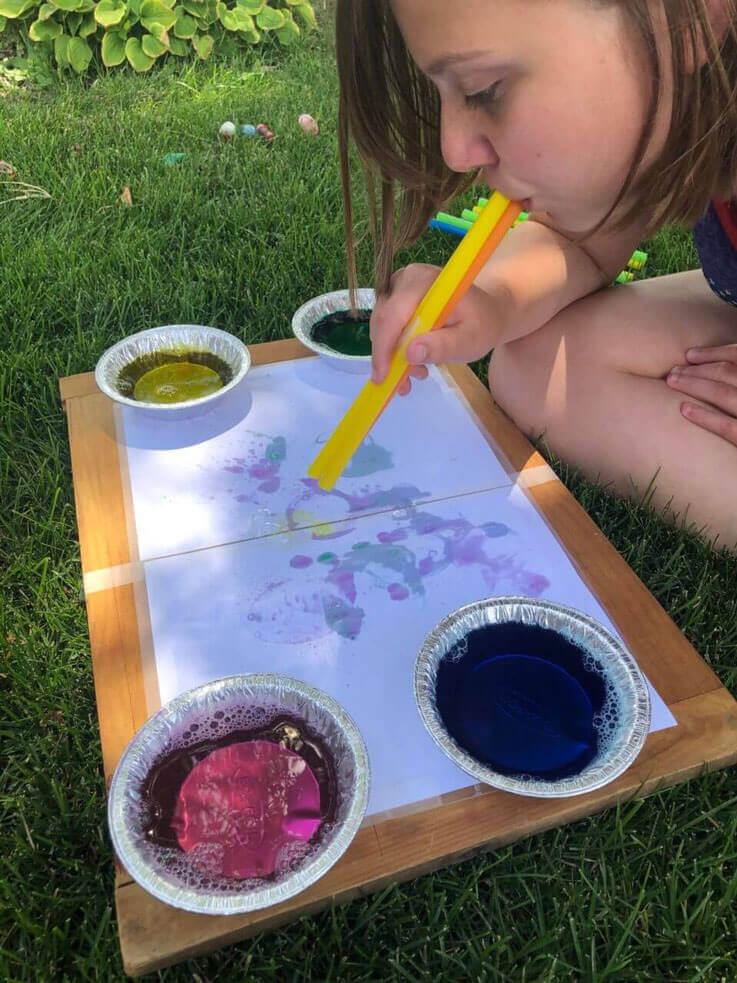 Materials
Paper (stock, cardboard are the best)
Bubble solution
Shallow bowls
Food Coloring or water colors (we used food coloring)
Straws
Tablecloth (for easy clean-up)
Instructions
Gather all of your supplies.
Set up your paper station. We taped paper to an old cutting board and headed outside!
Pour the bubble solution into your bowls. Then, add food coloring or water colors into each bowl.
Dip straws or bubble wand into colored solution and blow bubbles onto paper.
Watch your masterpiece come to life!