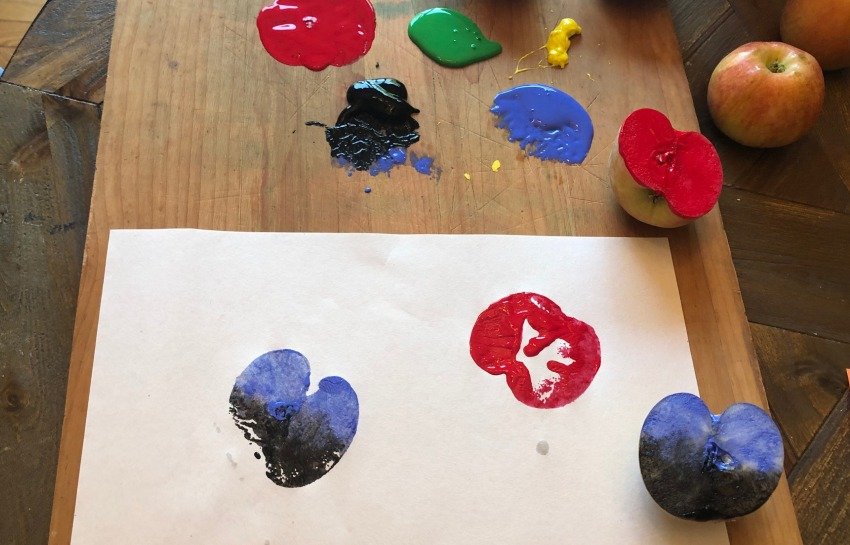 Painting with apples is such a fun, simple art project your family will enjoy doing together!
Materials
Paper (Stock, cardboard are the best!)
Paint
Apples
Tablecloth (For easier clean-up!)
Instructions
Gather all of your supplies.
Set up your paper station. (We taped paper to an old cutting board!)
Pour paint onto board or onto paper plates.
Cut apples in half. (Have an adult do this part!)
Dip apple into the paint and place apple onto paper to transfer the paint and make an apple print.
Try different color combinations. (The options are endless!)
Watch your masterpiece come to life!