Ham and Cheese Egg Muffins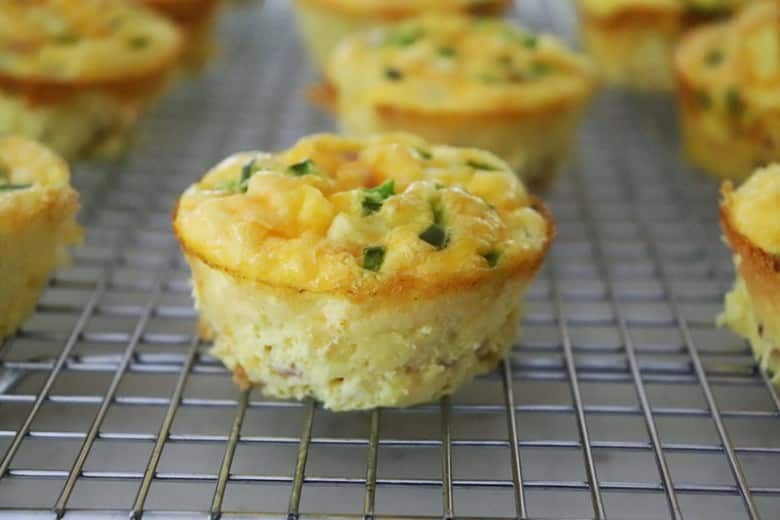 Photo: Jessica Ivey, RDN
Try these quick, simple Ham and Cheese Egg Muffins for a balanced, protein-packed breakfast or lunch!
Ingredients
Makes 12 muffins
10 large eggs
1⁄2 cup 1% milk
1 cup shredded Cheddar cheese
1 cup finely chopped deli ham
1⁄4 cup finely chopped green bell pepper
1⁄4 cup finely chopped onion
Instructions
Preheat oven to 350°F. Coat a muffin pan generously with cooking spray.
Whisk together eggs and milk in a large bowl. Stir in cheese, ham, bell pepper, and onion. Pour mixture evenly into prepared pan.
Bake for 25-28 minutes or until muffins are set in the center. Let cool in pan for 15 minutes. Remove to a wire rack and cool completely.
[Source]