Coffee Filter Rainbow Activity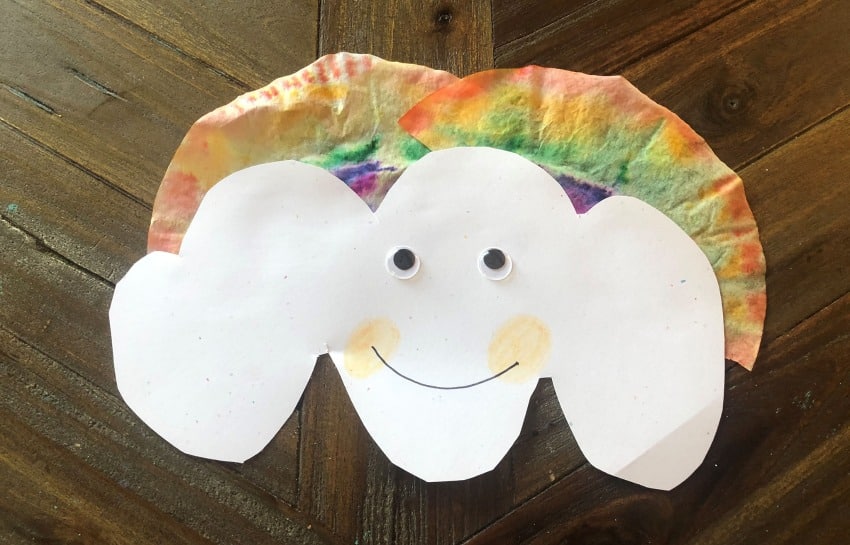 Create your own coffee-filter rainbow at home today!
Step 1

Gather your supplies. You will need:
Construction paper
Markers
Coffee Filter
Scissors
Water spray bottle
Wiggle eyes (optional)
Glue Stick
Step 2

Color your coffee filter with markers in a circle or pattern. Your child has freedom here to make it his or her own!
Step 3
Place your coffee filter on wax paper or a baking sheet and mist with spray bottle.  The colors will mix together, and some may even change colors!
Step 4
Once dry, cut your coffee filter in half to create two rainbow shapes.
Step 5
Cut out a cloud shape from construction paper. Using a glue stick, attach the rainbow to the cloud shape.
Step 6
Draw two cheeks and a smile. You can either glue on eyes, or, draw them right onto your cloud.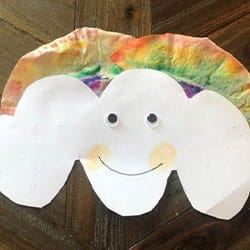 Follow us on Pinterest for even more great kid's crafts today!