Happy National Pumpkin Day!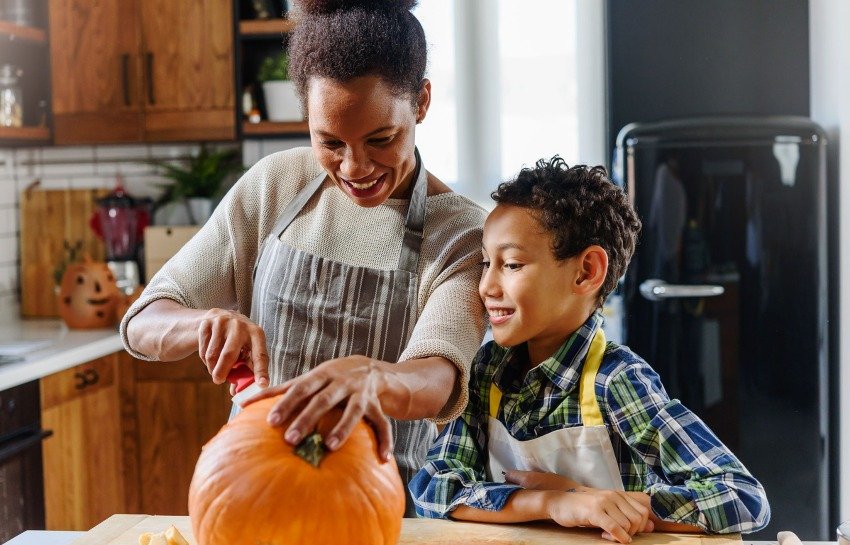 During this favored fall season, it is hard not to think of pumpkins! There are so many recipes involving the gourd, competitions on who can grow the largest pumpkin, pumpkin decorations, fall festivals, and so much more!
The pumpkin obsession within the recent years during the fall season should come as no surprise, especially during Halloween and Thanksgiving. A Halloween staple is to carve jack-o'-lanterns, and at many Thanksgiving get-togethers, you can usually spot a pumpkin pie next to all the food. According to the National Agricultural Service, more than 1.5 billion pounds of pumpkins are grown and sold during this time each year. That is a lot of pumpkins! It is no wonder there are so many different ways of using pumpkins.
Celebrating National Pumpkin Day
So, how should you and your family celebrate National Pumpkin Day on October 26th? If you love baking, try creating a yummy pumpkin pie, bread, or muffin. We promise you will not be disappointed; they are all delicious!
Another fun family activity would be to carve a pumpkin. Have a favorite sports team? Animal? Or even a favorite cartoon character? Perfect! All you have to do is print out your favorite design, use a toothpick to poke small holes into the pumpkin, and start carving away! Removing pumpkin guts not to your liking? No worries, you can always paint the outside of your pumpkin too!
New Horizon Academy's Favorite Pumpkin Activities
There are so many ways to get creative with pumpkins. From cooking to crafts to science experiments, there are tons of pumpkin activities you can try with your child. Here are a few of New Horizon Academy's favorite pumpkin activities:
Cooking and Crafts
STEAM Experiments
We would love to see how you celebrated this year! Please use the hashtag #NHAPumpkinDay to share your creative pumpkin carvings. If you decide to go in a more delicious route baking pumpkin treats, please use the same hashtag!