How to Paint Using Squirt or Spray Bottles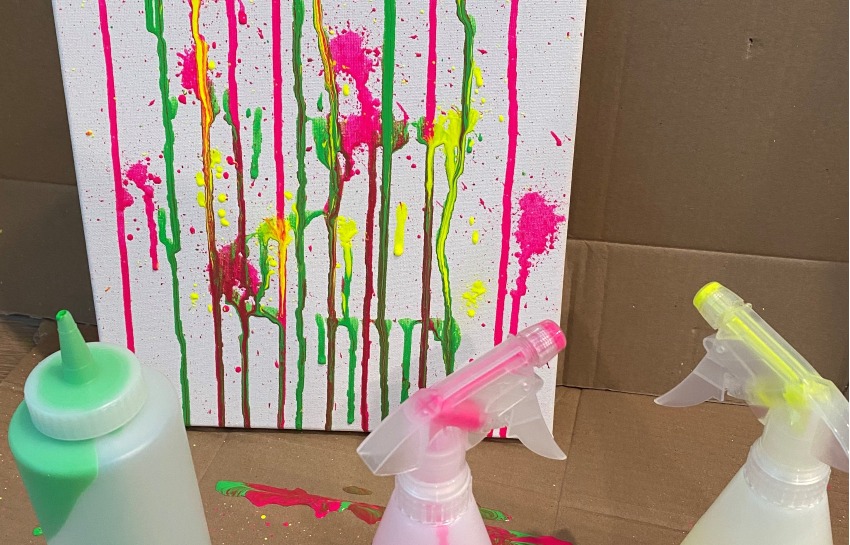 While your child has most likely painted before using paintbrushes, sponges, or their fingers, this activity offers a unique new way to paint!
What is Squirt Bottle Painting?
Squirt bottle painting can be done by using any type of spray, squirt, or squeeze bottle. You can even reuse old household items such as empty ketchup or Windex bottles, after cleaning them of course. Spray bottle painting can get messy, so we recommend enjoying this activity outdoors. This family-friendly art activity is wonderful for encouraging creativity, spending time outside, and having fun! And the best part? You'll end up with a beautiful masterpiece you can display in your home!
Painting Supplies Needed
Liquid Watercolors (You may use other paint, but you will need to dilute it with water)
Canvas
Squirt Bottles
Spray Bottles

How to Paint Using Spray Bottles
Fill the squirt and spray bottles with the liquid watercolors.
Begin squirting and spraying your canvas.
Let the canvas dry and put your masterpiece on display for others to see.
Download our Squirt Bottle Painting instructions here.