Kids STEAM: Pumpkin Volcano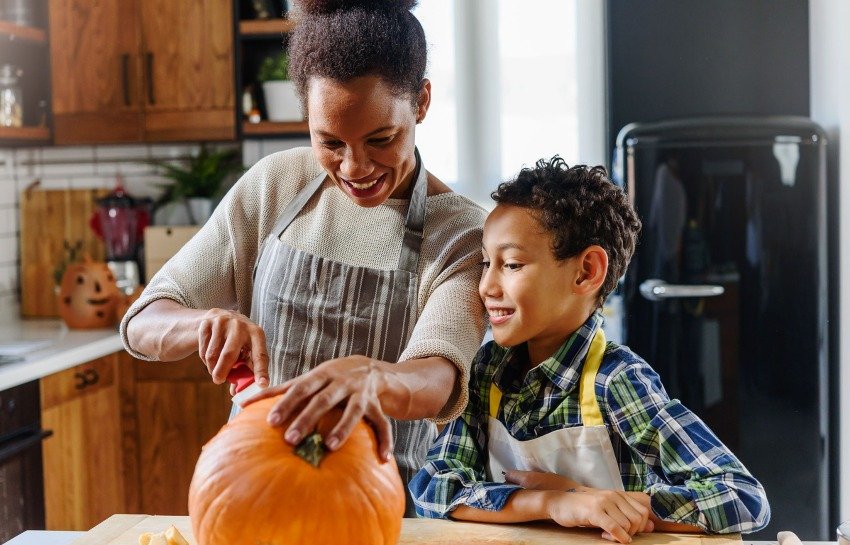 Fall is in the air, so thoughts naturally gravitate towards pumpkins. October 26th is National Pumpkin Day; we have a fun activity that you can do with your little one.
Materials Needed
A small pumpkin
1 cup of vinegar
1 tsp of liquid dish soap
Food coloring
4-6 Tbsp. of baking soda
Tray or baking tray
Instructions
Cut off the top of the pumpkin and hollow out the inside of the pumpkin.
Place the pumpkin on the tray.
Pour water inside of the pumpkin. Fill it about 2/3 full.
Add baking soda, dish soap, and food coloring.
Stir the ingredients well.
Add the vinegar until the volcano starts foaming, pouring its lava onto the pumpkin.
Ask: What do you think will happen when you add the vinegar to the pumpkin?
Discuss the reaction: The "lava" bubbles that erupt are filled with carbon dioxide. The carbon dioxide is a gas that forms when an acid – the vinegar – reacts with a base – the baking soda.