Marble Painting Craft for Kids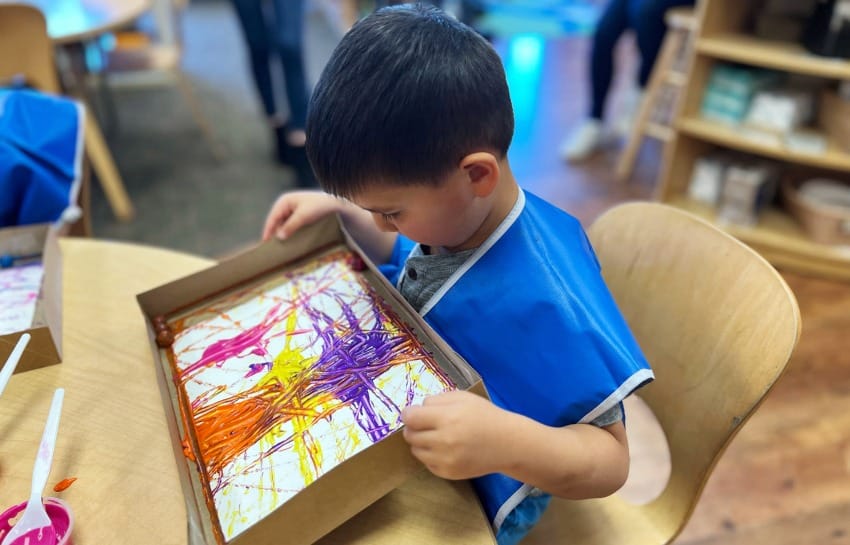 Did you know that you can paint using marbles? As messy as it may sound, this activity is super simple and makes for easy clean-up! Children will enjoy rolling marbles around to make colorful and abstract art. Follow the easy steps below to get started!
How to Paint with Marbles
Materials:
Marbles (*Marbles are a choking hazard for children, adult supervision is required.)
Tempera paint
Small containers
Spoons
White paper
Tape
Box lid or shallow cardboard box
Instructions:
Tape a piece of paper to the inside of our box or box lid.
Pour each color of paint into a different container.
Use a spoon to drizzle paint across your paper.
Place the marbles inside the box and begin rotating them back and forth in different motions.
Get creative and experiment with different paint colors, movements, and speeds to make unique designs in your marble art.
Remove the paper from the box and set aside to dry.
Once dry, you have a beautiful piece of artwork to display in your home!
Marble painting art can also make for a great gift for a parent, grandparent, teacher, or friend! Check out some of the beautiful art pieces our preschool friends at New Horizon Academy made.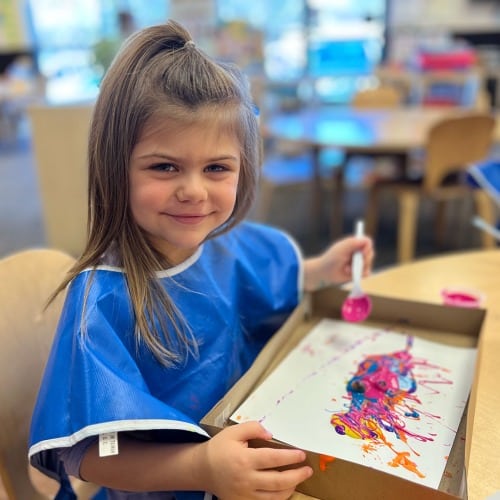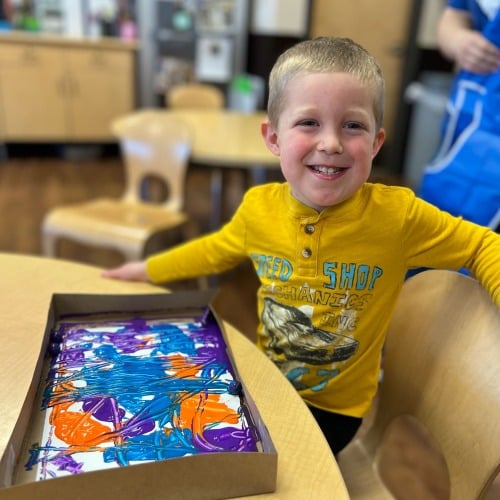 Looking for other creative ways for your child to make beautiful masterpieces? Check out some of New Horizon Academy's other kids painting crafts below!
New Horizon Academy is a nationally recognized early learning provider with over 90+ schools in Minnesota, Colorado, Iowa, Idaho, and Kansas. Through a play-based curriculum and high-quality daycare, New Horizon Academy schools nurture and prepare children to succeed in school and life.
Schedule a tour to learn more about our highly trained teachers, safe and secure facilities, and commitment to providing the highest quality care. Contact a New Horizon Academy childcare center near you today!