How to Make Frozen Yogurt Bites Using a Fidget Toy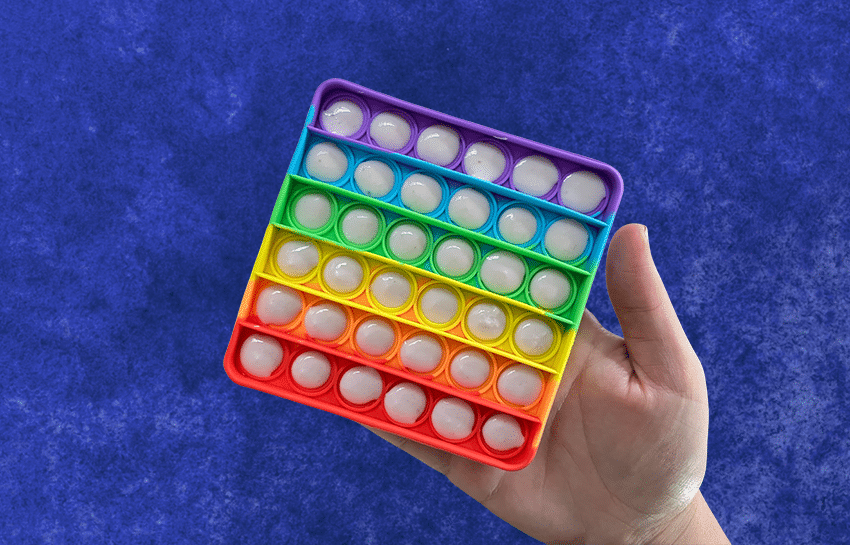 Does your family love frozen yogurt? Does your child love the pop fidget toy? Well, now you can make your own frozen yogurt bites at home using the toy, and it's so easy! Seriously, all you need is the pop it fidget toy and yogurt to make this healthy and refreshing snack!
This sensory toy is one of the latest crazes, and we know it is a favorite in many households. If your child can sit and pop this toy for hours, they will love using their fidget toy in the kitchen to make this yogurt snack.
How to Make Fidget Toy Frozen Yogurt Bites
Materials:
Silicone pop fidget toy
Yogurt (We like the squeezable kind for easy dispersing!)
Instructions:
Wash your silicone toy with soap and water.
Fill each pop section with yogurt, then set it in the freezer until fully frozen.
Once the yogurt is frozen, your child can pop the yogurt bites out to enjoy.
Store uneaten yogurt bites in the freezer, either in the fidget toy or in a plastic container.
*This activity requires adult supervision, as the frozen yogurt bites can be a choking hazard.
Fidget Toy Frozen Yogurt Bites – Video Tutorial
Children will love these delicious and healthy frozen treats, especially during the hot summer days! We hope you enjoy this simple, healthy kids' snack!
If you loved this easy parenting pickup tip and want more to try, head to our website where you can find interactive kids' activities, parenting tips, and book recommendations in our Family Resource Library.
Here are a few more of our favorite refreshing summer kids recipes:
New Horizon Academy is a nationally recognized early learning provider with over 90+ schools in Minnesota, Colorado, Iowa, Idaho, and Kansas. Through a play-based curriculum and high-quality daycare, New Horizon Academy schools nurture and prepare children to succeed in school and life.
Schedule a tour to learn more about our highly trained teachers, safe and secure facilities, and commitment to providing the highest quality care. Contact a New Horizon Academy childcare center near you today!