Thanksgiving Turkey Ring Toss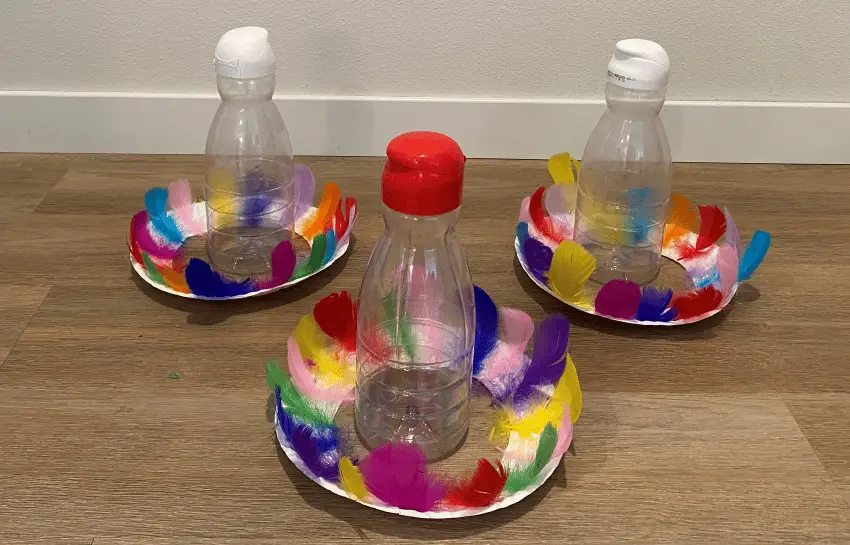 Looking for a fun and simple kid-friendly activity to play around the holidays? Turkey Ring Toss is the perfect activity to keep children occupied as adults are busy making Thanksgiving dinner. While you could also play the traditional ring toss game, turkey ring toss is so much more fun for the Thanksgiving season and is super easy to create using common household items.
How to Make a Turkey Ring Toss
Materials Needed
Paper plates
Feathers
Glue
3 water bottles/similar containers
Scissors
Creating Your Turkey Ring
Cut holes in the middle of three paper plates, large enough to place a water bottle in the middle.
Glue feathers around the edges of the paper plate.
Give the feathers ample time to dry.
These will be used as your rings for the turkey ring toss.
How to Play Turkey Ring Toss
Set the water bottles on the floor.
Begin tossing the turkey rings that you made in the previous step onto the water bottle.
See how many turkey rings you can get onto your water bottle.
Here are a few other Thanksgiving-inspired activities your child will love: