Why Should You Teach at New Horizon Academy?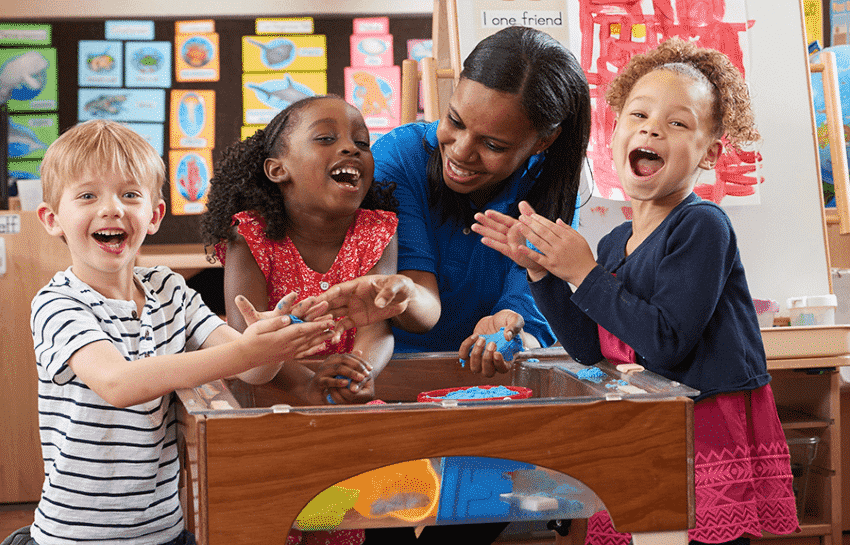 Most people who work in the childcare industry choose to mainly because of their love for children. Like many other teachers, you have experience watching siblings or relatives, or you were a babysitter for several years. That experience is the groundwork New Horizon Academy looks for in a potential teacher.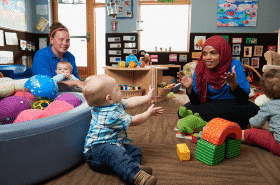 There are many schools and early childcare centers where you could teach, but what sets New Horizon Academy apart from other early childcare centers is how we assist with those first steps into teaching. Materials are provided upon request, teachers are trained to be in the classrooms, and optimal training and educational opportunities are available.
Working in childcare can be a highly gratifying experience. Not one day is the same, and best of all, you get to be a part of the child's learning, growth, and development. Working at New Horizon Academy as a childcare provider, you truly give children the best start in life. You assist them in developing social skills in a safe and caring atmosphere that fosters learning through play and building their confidence. If that does not convince you enough to be a teacher at one of our locations, here are five more reasons why you should work at New Horizon Academy:
Children's Growth and Development
Working with children has many positive outcomes, but it is mainly an opportunity to assist children in growing and developing into confident, self-sufficient learners as they get ready for success in kindergarten.
Company Support for our Teachers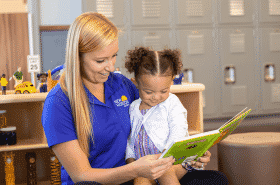 As soon as you join New Horizon Academy, you get a first-hand opportunity to work with children to further their development and growth, build friendships with coworkers, and work closely with other teachers discussing and brainstorming projects and tasks. We also pride ourselves on giving our teachers whatever materials and supplies they need to run the classroom successfully.
Educational and Occupational Growth Opportunities
Working with children is a considerable learning experience for anyone working in the industry. If you have a strong desire to grow within the company or get a better education, New Horizon Academy is here to support those dreams. We provide ongoing training and education for our teachers.
Friendship
Your relationship with the children in your class plays a significant role in helping them feel safe and free to participate in fun activities, allowing them to learn through play. This relationship will enable them to gain self-confidence, learn to share, and make friends, which is why it is so important!
Connection with Families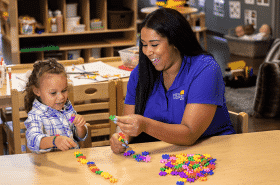 In most cases, as the teacher, you work together with families and share information to help fulfill each child's needs and support their growth. This then builds a connection and trust between you and the family.
Working at New Horizon Academy can be one of the best decisions to make and the best experience for you. Working with children is hard work, but is rewarding as you watch them grow, play, and achieve their milestones. If you can relate to this article and you would like to be a teacher for New Horizon Academy, apply here.
Apply Now