3 Family-Friendly Ways to Celebrate Veterans Day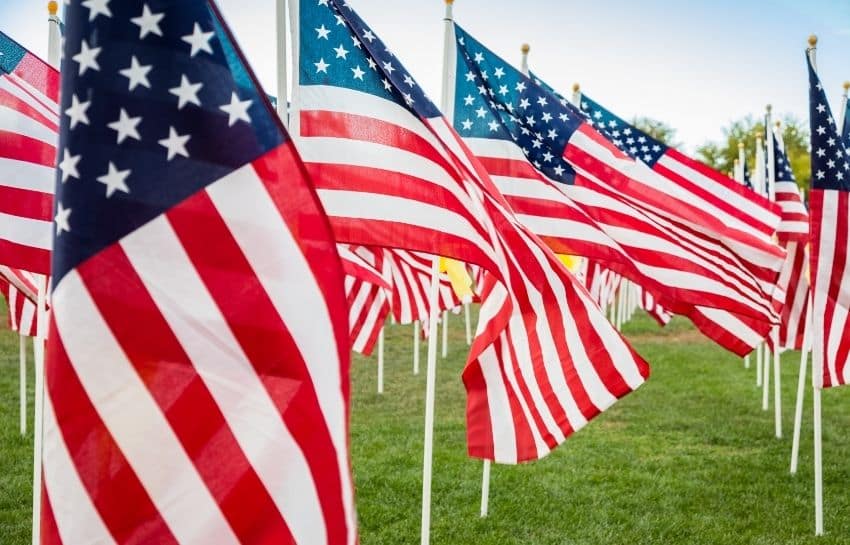 Veterans Day is a United States federal holiday that honors American veterans and gives us the opportunity to show our gratitude for the sacrifices they made to protect our freedoms. It is also the perfect time to help your child learn about Veterans Day. Here are a few ideas to teach your child about Veterans Day.
Read Books
Reading books about Veterans Day will help your child better understand the importance of Veterans Day. Here are a few of our favorite books.
Celebrate Veterans Day by Melissa Ferguson
There is no better way to honor those who have sacrificed for our freedoms than by teaching your child about Veterans Day. Your family will enjoy this informative book about Veterans Day.
Hero Mom by Melinda Hardin
This beautifully illustrated book shows mothers serving in the military. It highlights the important role military moms play in creating a safer world. You and your little one will appreciate the stories of hero moms.
Veterans Heroes in Our Neighborhood by Valerie Pfundstein
You and your child will enjoy this rhyming picture book which tells the story of veterans who live in our community. Your child will develop an appreciation for the men and women who bravely served to protect our freedoms.
Celebrate at a Community Event
Many communities offer a special celebration to honor veterans who served in the military. These special events provide your family an opportunity to meet local heroes, hear stories of the impact they made, and show your appreciation for those who bravely served to protect our freedoms.
Show Appreciation
A great way to teach your little one about Veterans Day is to thank a veteran. Use the New Horizon Academy Veterans Day Thank You Card to create a special thank you for a Veteran. We recommend sending them to Operation Gratitude. Operation Gratitude is a wonderful organization that collects and sends letters, cards, artwork, and care packages to troops and veterans.
Tips for Sending Thank You Notes to Operation Gratitude:
Use your child's first name ONLY.
Ship to:
Operation Gratitude
21100 Lassen St.
Chatsworth, CA 91311-4278
Enjoy learning about and celebrating Veterans Day with your family!