10 Self-Care Tips for Busy Teachers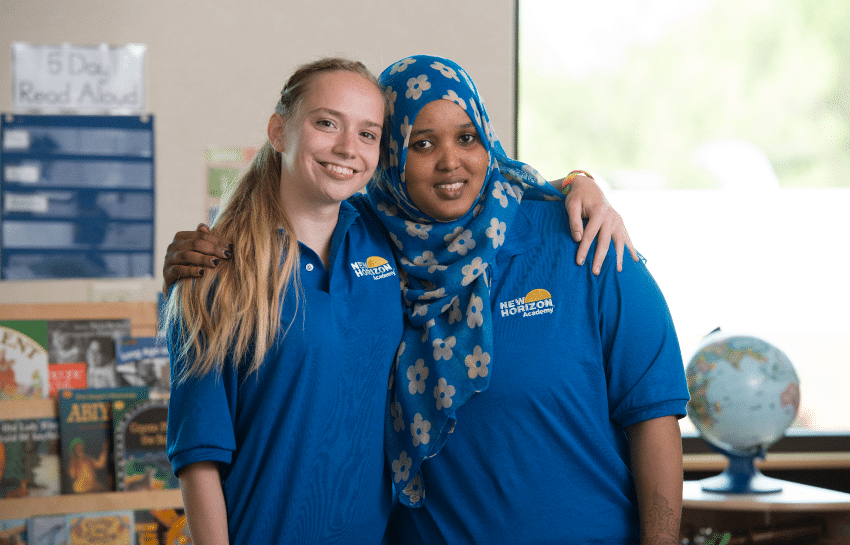 At New Horizon Academy, teachers are the heart and soul of our schools. They play a crucial role in caring for and educating children, and guiding families through the important early years. But with that responsibility can come stress, fatigue, and burnout. That's why self-care is so important for teachers to practice on a regular basis.
Read on for more about the importance of normalizing self-care, and how teachers can incorporate healthy habits into their daily routine.
The Importance of Self Care for Teachers
As a teacher, you spend much of your time and energy caring for others. In a classroom full of children, it can sometimes be difficult to find time for yourself. But practicing self-care is so important for both your physical and mental health. With good self-care habits, you will feel like the best version of yourself so you can be the very best teacher for the kids in your care.
Teachers should regularly practice self-care to: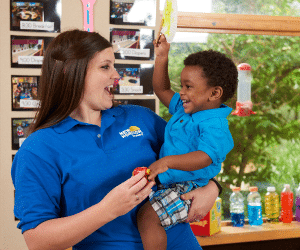 Maintain your physical and mental health
Boost your mood and positive energy
Prevent teacher burnout
Help you provide the best learning environment for your students
10 Self Care Ideas for Teachers
So, what is the best way for teachers to practice self-care? Truthfully, there is no right or wrong way to care for yourself. Self-care may look different for different people. It's all about what makes you happy, so you can feel refreshed and reenergized as you teach your students. Here are just a few of our favorite self-care tips for busy teachers.
1. Take Breaks
Although this idea may seem obvious, taking breaks is important for your mental health as it helps you relax and clear your mind. As a teacher, there can be a lot of things happening at once. But even taking five minutes out of your day to grab a drink of water or practice mindful breathing can help relieve stress and prevent you from feeling tired and drained at the end of the day.
2. Connect with Other Teachers
Whether you are having a good day or a bad day, connecting with other teachers can be a great way to build relationships and feel supported. If you are in need of some encouragement, chances are other teachers feel the same way.
3. Keep a Journal
Keep a positivity journal and write down little things throughout your day that make you smile. Whether it be something funny, something heartfelt, or just something that made you happy, take a few seconds to write it down! The next time you're having a bad day, you can look back at these positive moments to help lift your spirits. It also serves as a nice keepsake filled with happy memories.
4. Practice Saying Words of Affirmation
Saying words of affirmation out loud can be the perfect pick-me-up on a bad day. Words of affirmation are a great reminder to have a glass-half-full attitude and maintain good self-esteem. Watch the video below for a few of our favorites!
(Yes, the video says "for children," but words of affirmation can be useful for people of all ages!)
5. Set Boundaries
It's important to remember that you can say "no" sometimes. By establishing healthy boundaries both at work and at home, you will be less likely to become overwhelmed with too many commitments.
6. Go for a Walk
Walks are the perfect way to reenergize when you need a break. Especially if you are able to go outside and get some fresh air, a nice walk can help clear your mind. Whether it be a short or long one, walks of any length are great for your physical and mental well-being.
7. Get Plenty of Rest
A good night's sleep can make all the difference in your energy for the following day. A lack of sleep will not only drain your energy but can also bring down your mood. By saving enough time to go to bed at a decent hour and getting a full night's rest, you will have more enthusiasm for the day ahead.
8. Save Time for Yourself
Save time for things you want to do! Whether that be reading a book, exercising, or volunteering, allowing yourself to enjoy activities that interest you is a great way to practice self-care. Even on your busiest of days, make sure to take at least 15 minutes for yourself to do something you enjoy.

9. Ask for Help
No teacher should ever feel like they are alone. Having a strong support system is what builds a school community. So reach out to your peers or director when you need some extra guidance or motivation. Just like you would be willing to offer your help, your coworkers will be happy to offer the same.
10. Remember Every Day is a New Day
And last but not least, realize that it's okay to have bad days. Not every day will be easy, and there will be times you may feel tired or stressed. But always remember that tomorrow is a new day. Utilize some of the self-care tips above and you can start fresh with a brand-new day!
For more helpful self-care tips, check out New Horizon Academy's resources below:
New Horizon Academy is a nationally recognized early learning provider with over 90 schools in Minnesota, Colorado, Iowa, Idaho, and Kansas. Through play-based curriculum and high-quality daycare, New Horizon Academy schools nurture and prepare children to succeed in school and life.
Schedule a tour to learn more about our highly trained teachers, safe and secure facilities, and commitment to providing the highest quality care. Contact a New Horizon Academy childcare center near you today.