Perks of Being a Substitute Teacher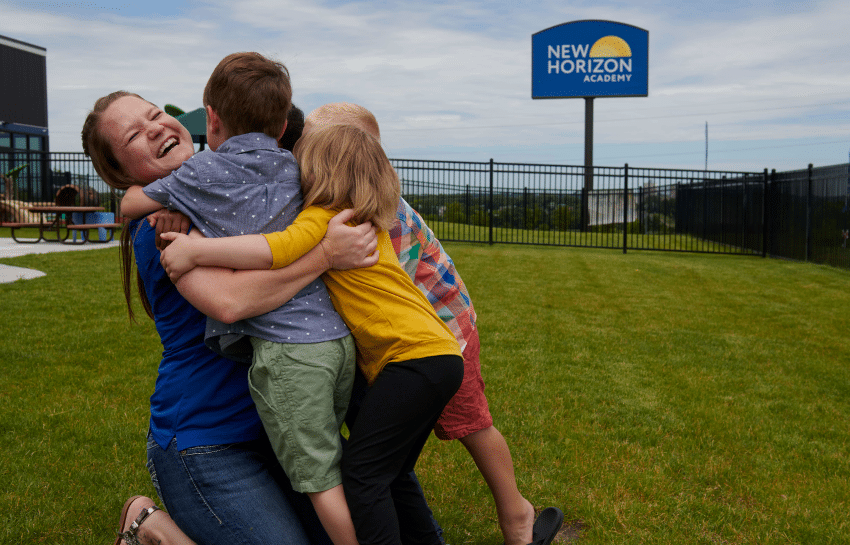 Are you looking for a job that allows you to set your own schedule, choose when and where you work, and get paid to have fun? If you answered yes, the New Horizon Academy substitute network is right for you!
Why You Should Join the Substitute Network
Join the New Horizon Academy substitute network and work on your own schedule! We've added new perks and benefits for substitute teachers, including bonuses, increased wages, and holiday pay. Here are a few reasons to consider becoming a daycare substitute with New Horizon Academy.
Eligible for $1,000 sign-on bonus
Eligible for holiday pay
Newly increased wages
Quarterly bonus program based on number of hours worked
$500 employee referral bonus
Choose which and how many days you work
Work at one or several schools
Work with different age groups
Flexibility in week-to-week scheduling
A fun, supportive work environment!
What Our Subs are Saying
Not sure whether the sub network is right for you? Here are a few quotes from some of our substitute teachers to help you decide. For more information on New Horizon Academy and any of our open positions, visit our careers page or text TEACH to 763-557-1111.
"I love the sub network. I'm able to go to school three days a week while still maintaining a job where I can work with kids, earn a paycheck, and feel like I'm needed."

"My work/life balance is so much better because I work as a sub. I enjoy meeting all different kinds of people and making a difference in so many different kids' lives."

"The sub network is the perfect fit for me! I like that I'm able to choose which days I'm available and I don't need to request time off. I can work part-time one week and full-time the next week. It makes me feel like I'm in control of my paycheck."

"I wasn't sure if Early Childhood was the right right fit for me, so I decided to start on the sub network to test out the field. I started out two days a week, then moved to three days, and now I'm working full-time as a sub. I'm glad I started out slow because it helped me grow my passion for working with children!"
Wondering whether a childcare substitute position might be a good fit for you? Visit our careers page or text TEACH to 763-557-1111 to be connected with a recruiter!