Peeps® Marshmallow Painting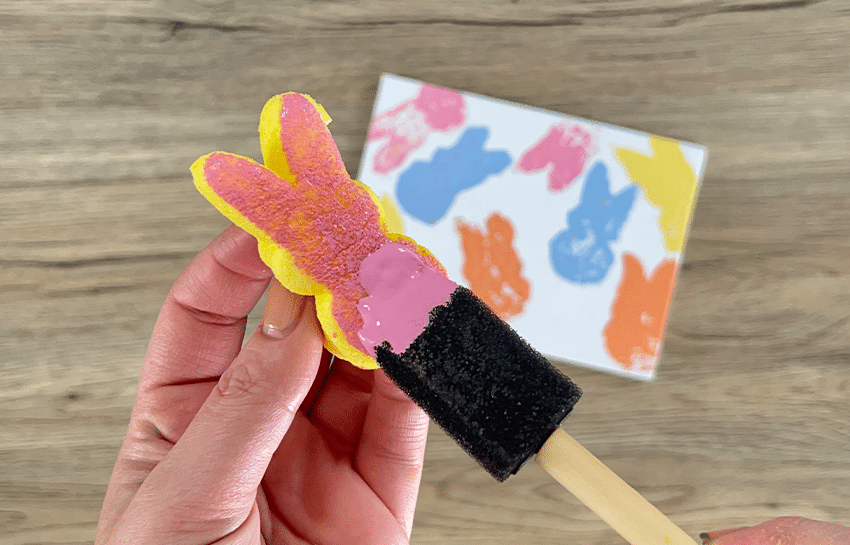 Grab a box of your favorite bunny-shaped Peeps® with some paint, brushes, and a canvas to have fun creating this toddler-friendly craft! Children love painting with the marshmallows and may even nibble on a few of the clean Peeps® if they'd like.
How to Paint With Peeps®
Materials
Acrylic pastel craft paint
5×7 canvas
Peeps® marshmallows
Paint palette
Foam paint brushes
Instructions
Use the foam paintbrush to apply your desired paint color to the Peeps®.
Use the Peep to stamp your canvas.
Let the canvas dry, and you have a masterpiece you can gift or hang up as a spring decoration!
Video Tutorial
We hope you enjoyed this spring painting craft! Looking for more great spring activities to do with your children? Check out some of our other kid-friendly ideas below!
New Horizon Academy is a nationally recognized early learning provider with over 90 schools in Minnesota, Colorado, Iowa, Idaho, and Kansas. Through play-based curriculum and high-quality daycare, New Horizon Academy schools nurture and prepare children to succeed in school and in life.
Schedule a tour to learn more about our highly trained teachers, safe and secure facilities, and commitment to providing the highest quality care. Contact a New Horizon Academy childcare center near you today!