Why You Should Be a New Horizon Academy Infant Teacher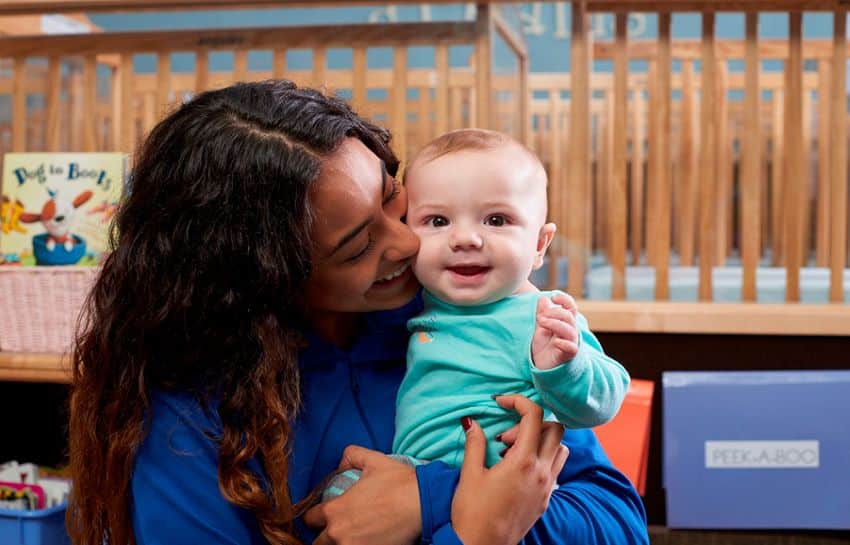 When you choose a path to become an early childhood teacher, specifically an infant teacher at New Horizon Academy, you are dedicating your professional life to helping babies grow into responsible, competent learners and respectable members of society. Teaching one child is hard enough, let alone a whole classroom full of infants, but you will quickly realize how rewarding it is knowing you are making a significant difference in their lives.
Being an early childhood education teacher requires education or experience, but at New Horizon Academy, we are proud to say that even if you do not have related education in the field but experience prior, we train our infant teachers and help them further their education if this is the path they chose.
If you are really interested in becoming an infant teacher, the most important thing is having a passion for helping young kids, watching them learn, and guiding them in achieving milestones. These are the most heartwarming and rewarding benefits of being an infant teacher.
On a typical day as an infant teacher, you will spend time engaging the babies with sensory projects, reading, singing songs, teaching them tummy time or how to roll, and influencing their behavior, growth and development.
Here are some main reasons why it is fantastic to be an infant teacher:
Experience Their "Firsts"
Help Babies Learn
Every Day Brings Something New
You Are Positively Influencing Their Future
Tap Into Your Inner Child
If you can already say to yourself after reading this list, "This is why I'd love to be an infant teacher," then this is the right career path for you. There are also significant benefits to being an infant teacher, specifically at New Horizon Academy, such as childcare discounts, health benefits, great compensation, and more! Be sure to check out our openings.