Marshmallow Snowman Ornament Craft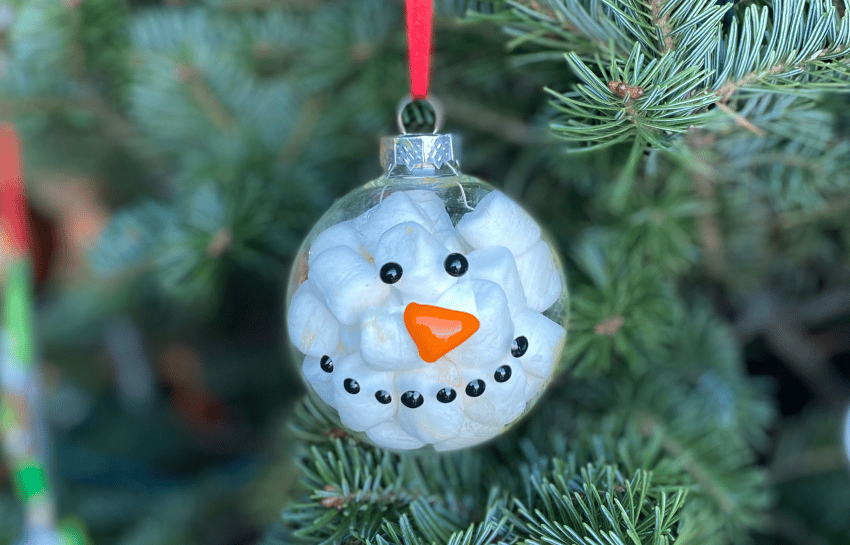 The holidays are a time for gift giving, and these marshmallow snowman ornaments make the perfect gift for family and friends. And, they double as a fun craft that your child will enjoy making!
How to Make a Marshmallow Snowman Ornament
Supplies Needed
Fillable ornament
Mini marshmallows*
Black puffy paint
Orange puffy paint
Ribbon*
Instructions
Remove the top of the fillable ornament.
Fill the ornament with mini marshmallows and replace the top.
Use the black puffy paint to dot on the eyes and mouth of the snowman.
Use the orange puffy paint to paint on the snowman's nose.
Set your ornament aside to dry.
Once the paint has dried, tie a ribbon to the ornament and display.
*This activity requires adult supervision, as marshmallows and ribbon could be choking hazards. Additionally, ribbon longer than seven inches can pose a strangulation risk.
For more great children's holiday craft ideas, check out some fun and festive art projects New Horizon Academy has enjoyed in the past.