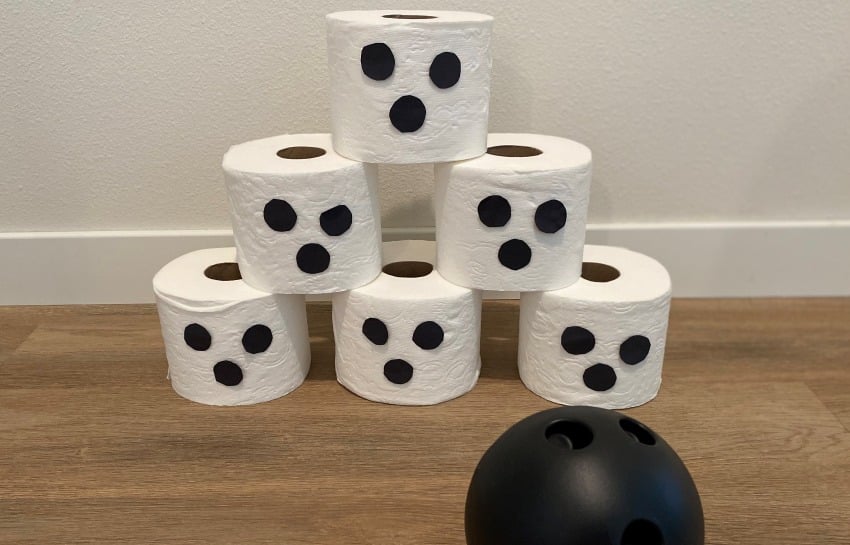 If you love bowling, try this bowling activity with a Halloween twist this October. This fun, indoor, Halloween activity doubles as a craft as your child will use their creativity to turn toilet paper rolls into ghosts before going Halloween Bowling. Grab some extra rolls of toilet paper from storage and turn them into ghosts by taping cut-out eyes and mouths into the shape of a face. Stack 6 of the toilet paper ghosts into a pyramid, and you're ready to bowl!
The set-up takes only minutes, but the fun can last hours! Your whole family will be sure to have a blast while going Halloween Bowling.
Setting Up the Halloween Bowling Game for Kids
Supplies Needed
6 Rolls of Toilet Paper
Black Construction Paper
Scissors
Tape
Plastic Ball
How to Make Toilet Paper Ghosts for Halloween Bowling Activity
Cut out shapes for faces on black construction paper.
Tape the shapes onto the toilet paper rolls to make ghosts.
Stack the 6 toilet paper rolls into a pyramid formation.
Start bowling!