Easy Homemade Father's Day Gifts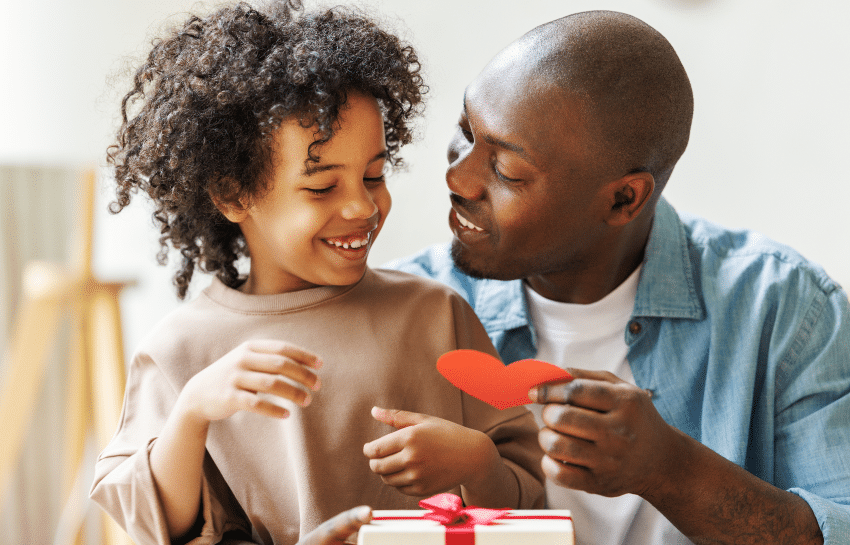 Whether you're celebrating a dad, grandfather, uncle, stepparent, or any other father figure in your life, these simple activities are an easy way to show your love this Father's Day.
Visit the New Horizon Academy blog for experiments, crafts, and educational resources for children and families. You can also check out our podcast for parenting tips and advice from early childhood experts!
Easy Father's Day Crafts and Activities
No gift? No problem! Make your dad's day with one of these downloadable activities.
Father's Day Coloring Sheet
Refresh dad's office décor with this adorable Father's Day coloring sheet. This activity is perfect for children of all ages – whether they color in the lines or not.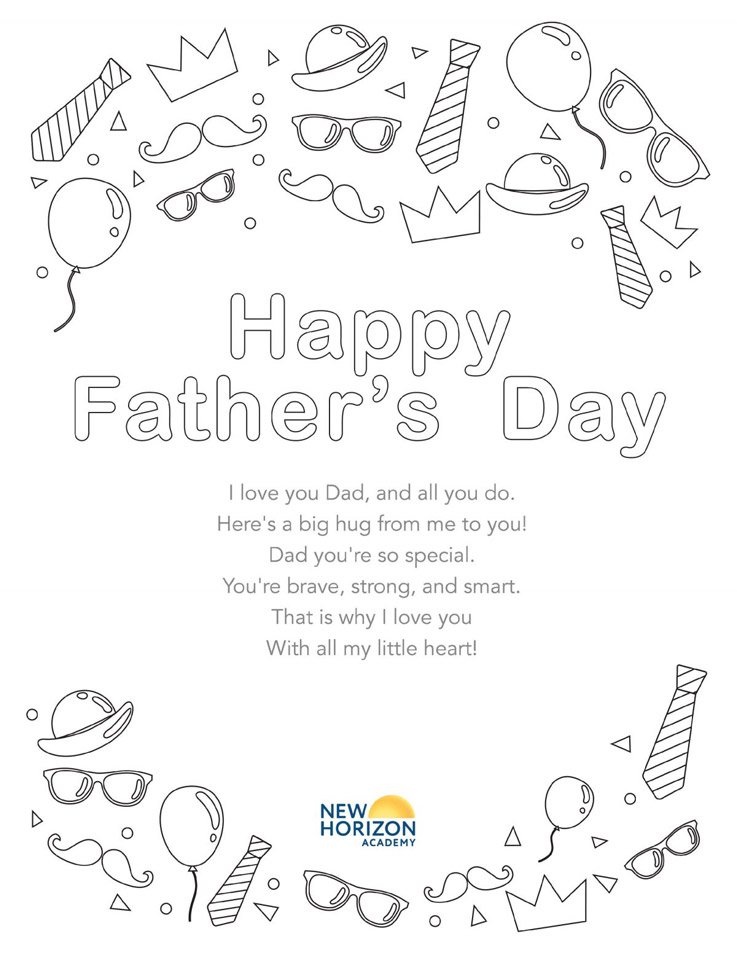 Download the free Father's Day coloring sheet here.
Father's Day Interview
Help your child answer these questions about their dad or loved one, and get ready to laugh! The creativity of your child's responses will delight and amaze you.
Download the free Father's Day interview sheet here.
Father's Day Tie Craft
Gather a few simple supplies – construction paper, scissors, glue, and markers – to make this easy Father's Day tie craft. Customize it to fit Dad's style! You can find all the instructions and a downloadable template here.
However you choose to celebrate Father's Day, we hope you have a fun and relaxing day with the people you love!
New Horizon Academy is a nationally recognized childcare and early learning provider with over 90 schools in Minnesota, Colorado, Iowa, Idaho, and Kansas. Through play-based curriculum and high-quality daycare, New Horizon Academy schools nurture and prepare children to succeed in kindergarten and beyond!
Schedule a tour at your neighborhood New Horizon Academy to learn more about our highly trained teachers, safe and secure facilities, and commitment to providing the highest quality care for young children. Contact a New Horizon Academy childcare center near you today.