3 Creative Coloring Activities Your Child Will Love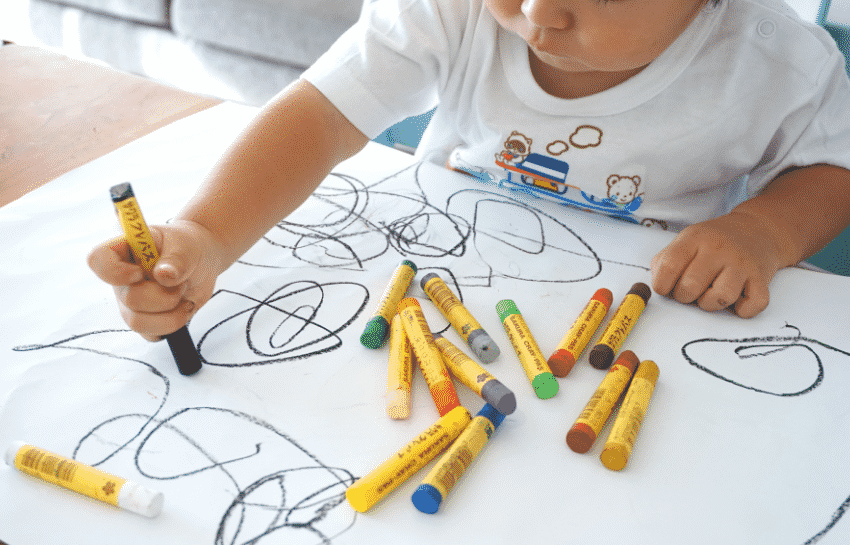 National Crayon Day
National Crayon Day is celebrated on March 31, so grab your crayons and color away. The teachers at New Horizon Academy shared a few of their favorite crayon art projects. Here are a few ideas for you and your child.
1. Read Harold and the Purple Crayon by Crockett Johnson.
Read the book Harold and the Purple Crayon, and then take out your purple crayons to create your own masterpiece. Or use your imagination to draw what you think will happen next in the story.
2. Crayon Resistance Art
Materials Needed
Crayons
Paper
Paintbrush
Watercolor paint
Small container
Water
Paper towels
Instructions
Color a picture on the paper. Color them in completely with the crayons.
Add water to the container.
Open the watercolor paint container.
Dip the paintbrush into the water.
Use black or blue paint and brush over the entire paper. (The waxy crayon will not absorb the paint.)
Let the picture dry and display your masterpiece.
3. Crayon Mystery Rubbing Art
Materials Needed
Crayons
Paper
Lunch bag
Miscellaneous objects such as coins, bubble wrap, flat comb, feather, button, puzzle piece, etc.
Instructions
Remove the paper from the crayon.
Place all of items in a lunch bag.
Encourage your child to select an item out of the bag.
Place an item under the paper.
While holding the paper and item in place, use the side of the crayon to rub across the item.
Discuss the shape your child selected and ask them to describe what they traced.
We would love to see your masterpieces! Post them to our Facebook, Instagram, or Twitter pages and tag us!