Cranberry Edible Slime – Kid's Sensory Activity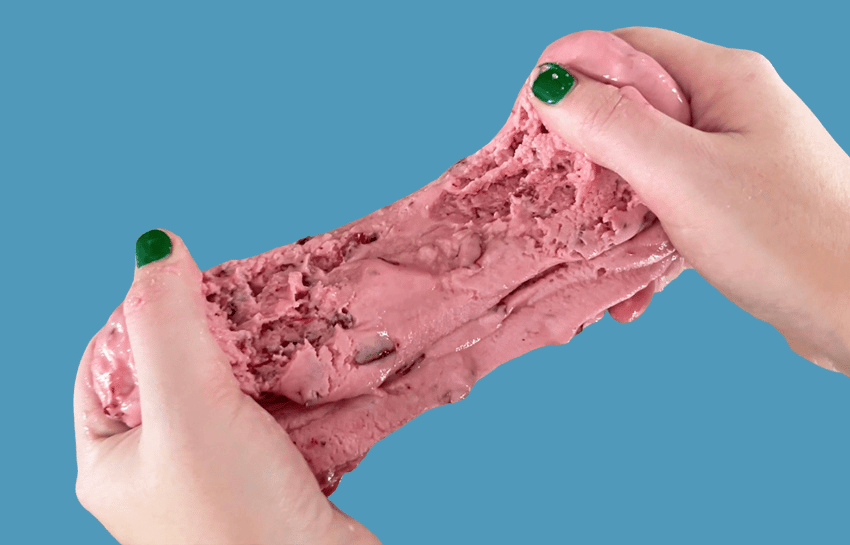 We are obsessed with making slime because it is a fun sensory activity. And now, we have found a taste-safe slime that is safe for younger children, too! Can you believe it? Here is the fun sensory STEAM activity that is perfect for the holidays and safe to eat.
How to Make Edible Slime
Materials Needed
1 cup cranberry sauce
1 cup cornstarch
Large bowl
Measuring cups
Mixing spoon
Instructions
Place the cranberry sauce in a bowl and smush out the large clumps.
Add an equal amount of cornstarch and stir well. The mixture may be increasingly hard to stir, so you may need to start using your hands to knead the slime together.
*Add more cornstarch as needed to get a non-sticky, dough-like texture.
Start playing with the slime!