6 Reasons Why You Should Become a Preschool Teacher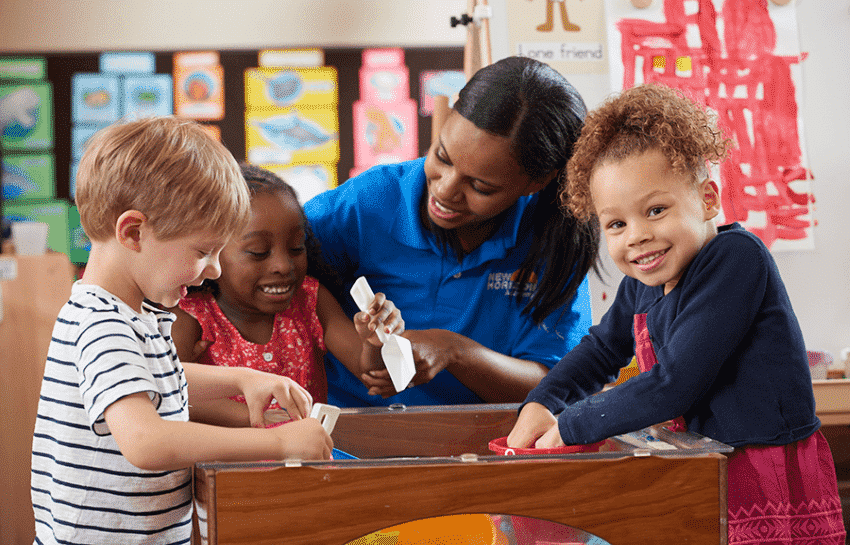 Are you thinking about becoming a preschool teacher as a career path? If you love playing with kids and using your creative skills, then teaching this age group could be the perfect option! Or do you have a friend that currently teaches preschoolers, and every time you get together, they talk about how much they love what they do?
Now, teaching preschoolers isn't for everyone, but you hit the career jackpot if you think it could be the right career for you! Here are the main reasons why being a preschool teacher is one of the most rewarding career paths. If these resonate with you, then you should consider applying for a preschool teaching position with us!
1. Honest Feedback
Kids have no filter when talking. They will tell you how it is. Spend a couple of minutes around a preschooler, and you'll hear some things their parents most likely wouldn't want them repeating. They'll let you know you have food in your teeth, a pimple on your face, or if your breath smells. But, they also let you know when you're helpful, making their day, or other positive things. As a preschool teacher, you should expect lots of compliments, hugs, and positive feedback from the parents about how much they and their child appreciate you. It makes all the no-filter moments worth it.
2. Tap Into Your Creativity
Teaching preschoolers is not only doing arts and crafts all day. At New Horizon Academy, our curriculum focuses on active learning through play. Kids are less likely to fuss and fade out by engaging with the class. We encourage our teachers to be creative with their curriculum and lessons, and in return, we provide all the materials needed at no cost to the teachers! Our teachers and kids get to thrive with creative freedom.
3. You're Never Bored
There is no time to "check out" as a preschool teacher. You are alert at all times. If you are worried about being bored, not getting enough movement throughout the day, or just having a tedious job in general, we think teaching is for you and something you should look into. It comes with a lot of planning, some sense of humor, and improvisation, but it's worth the reward. You are NEVER bored!
4. Be a Role Model
As a teacher, your kids look up to you and learn from you. This is a teacher's opportunity to show their students the importance of learning and how to be an overall good person. From teaching how to throw away food to sharing a toy, every opportunity is a teaching moment. Show your students what being the best version of yourself looks like.
5. Clicking Moment
If you've spent any time with children, you know there is the "aha" moment. The child has struggled to understand a subject or action and suddenly gets it. Kids learn at different paces, which means teachers have to be encouraging and patient. But, witnessing a child have that moment is why teachers do what they do.
6. Bettering the Future
As a preschool teacher, life lessons are one of the most important things you get to teach, and a primary focus at New Horizon Academy is the child's emotional well-being. Creating confidence in your students to help them thrive into adulthood is why teachers do what they do.
Teaching young children is challenging, but with the right experience, skills, and most importantly, the heart, the hard work is worth making a difference in these children's lives.
Are you interested in becoming a New Horizon Academy preschool teacher? We are hiring! Text TEACH to (763) 557-1111 to get started today!