Thanksgiving Tablecloth of Gratitude Tradition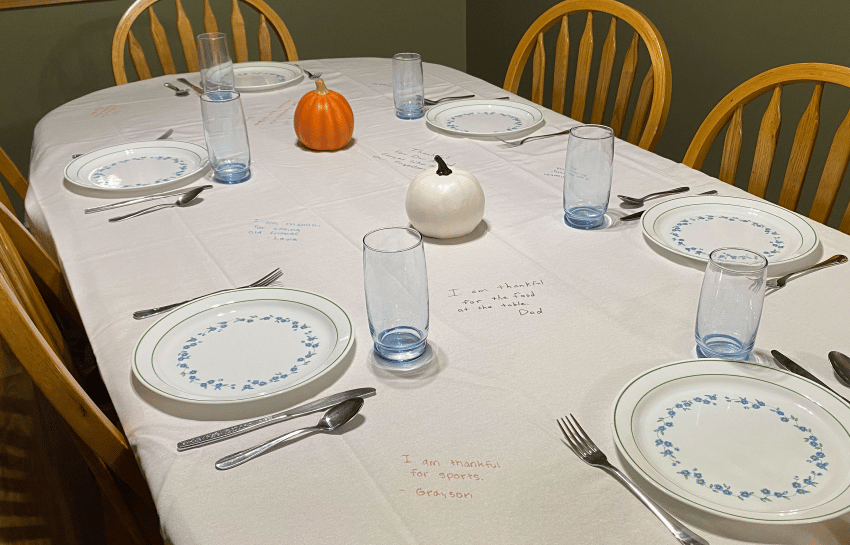 Thanksgiving is a time spent with family and friends and a time to reflect on the things you are most thankful for. As you gather around the table before your Thanksgiving meal, stop and take a few minutes to have everyone share what they are thankful for. With this gratitude tablecloth tradition, you will never forget what everyone was thankful for each year.
How to Make a Gratitude Tablecloth for Thanksgiving
Supplies Needed
White Tablecloth
Fabric Marker
Instructions
Every year, you and your guests write one or two things you are grateful for with fabric markers on a white tablecloth. If your little one is too young to write what they are thankful for, encourage them to draw a picture, and you can record what they drew and why they are thankful for it.
Then sign your name and add the date.
Watch your Thanksgiving memories grow year after year.
Then each year, before eating your Thanksgiving feast, you can reflect on what you were thankful for over the past years.