Make Your Own Father's Day Tie Card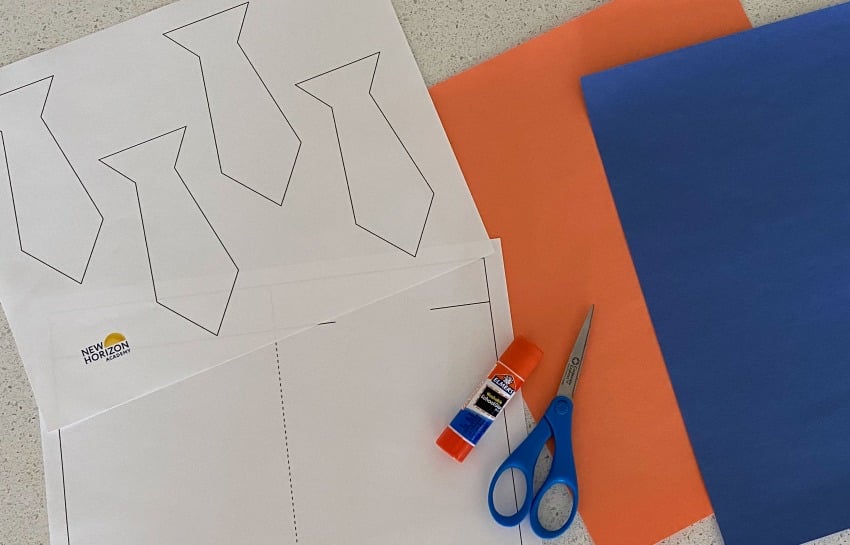 Materials
Construction Paper
Scissors
Glue
Markers and/or Crayons
Instructions
Print the template. (Tip: Print the template directly onto the construction paper.)
Cut out the template along the straight line.
Fold along the dashed line.
Cut out the tie template and trace onto construction paper.
Cut out the tie.
Using markers or crayons, decorate the tie with stripes or another design or pattern.
Add glue on the top of the tie (on the back) and glue it on the card base (between slits).
Fold the strips of paper on top of the card, bending the bottom corners toward the top of the tie to create a collar.
Write your message on the inside and/or outside of the card.