6 Meaningful Ways to Celebrate and Honor Juneteenth as a Family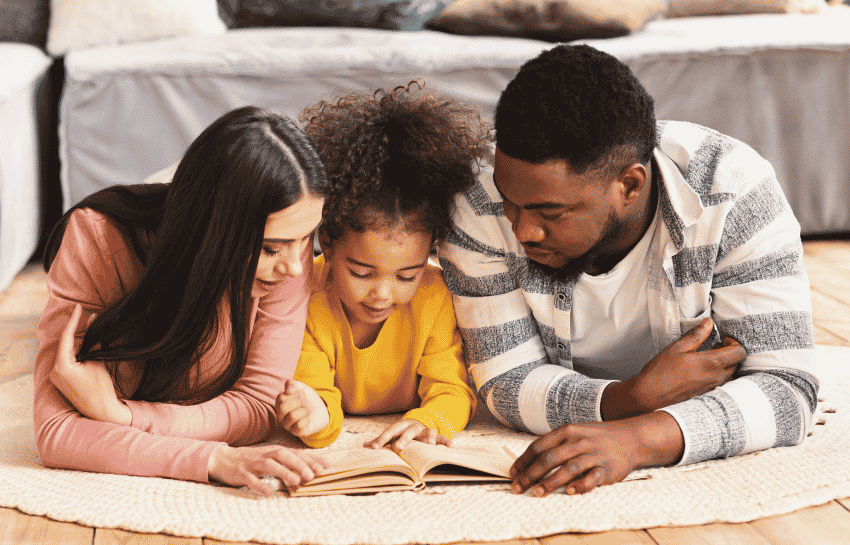 The 19th of June is Juneteenth! Juneteenth, also known as Freedom Day, celebrates the end of slavery in America.
Here are a few resources and activities to share the meaning of this significant day in United States' history with your child.
Read and Learn
Read books about Juneteenth, African American history, and stories of triumph and resilience. Have thoughtful discussions on the past and the present and explore the true meaning of freedom.
Juneteenth for Mazie by Floyd Cooper
In this powerful story, Mazie's father teaches her about Juneteenth. Mazie learns about Juneteenth and honoring her ancestors.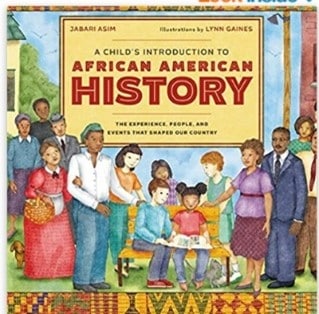 A Child's Introduction to African American History: The Experiences, People, and Events that Shaped Our Country by Jabari Asim
This book highlights the heroes, heroines, and critical moments from African American history.

Juneteenth Jamboree by Carole Boston Weatherford, art by Yvonne Buchanan
After moving to Texas, Cassandra and her family celebrate Juneteenth for the first time with food, friends, and summer fun.
Get Creative
In honor of Juneteenth, draw pictures, make a sign, or write about positives you would like to see in the world and what you can do to help others. Here are a few questions to get you started:
What can you do to make a difference?
What can you to help someone?
What is something kind you can do for others?

Watch a Video
From songs to short videos, check out these resources created by Sesame Street and PBS Kids to help your family learn more about Juneteenth.
Watch and sing along to Sesame Street's Let's Celebrate Juneteenth song. Click here to view it.
PBS Kids has a wonderful, informational, and age-appropriated video series about national holidays. Click here to watch the Juneteenth video.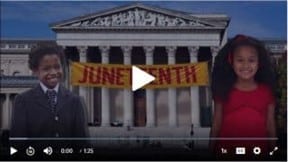 Create a Juneteenth Feast
Gather with family, friends, neighbors, or loved ones and enjoy a feast to honor this important day in history.
Share Acts of Kindness and Service
Celebrate Juneteenth by sharing acts of kindness and service. Foster a kindness habit in your children with these simple acts of compassion complied by our friends at Doing Good Together.
Take the Daily Giving Challenge – Decorate a box, fill it with food for those in need, and deliver it to a local food pantry.
6 No-Prep Kindness Quests – The 6 No-Prep Kindness Quests list is full of easy, everyday activities you can do together as a family to show empathy, acceptance, and compassion for others. Begin your kindness quest today.
Share a Summer of Kindness – Use the Doing Good Together Summer of Kindness Bucket List to spread kindness. These simple, easy-to-implement activities will help you cultivate compassion, caring, and thoughtfulness in your child.
Attend an Event
From local libraries to museums, there are many places in your community hosting events to celebrate Juneteenth. Find a virtual or in-person event near you to celebrate together as a family.
Coming together as a family to discuss Juneteenth is a wonderful way to celebrate this important day.