Kids Indoor Winter Activity: Exploding Snowman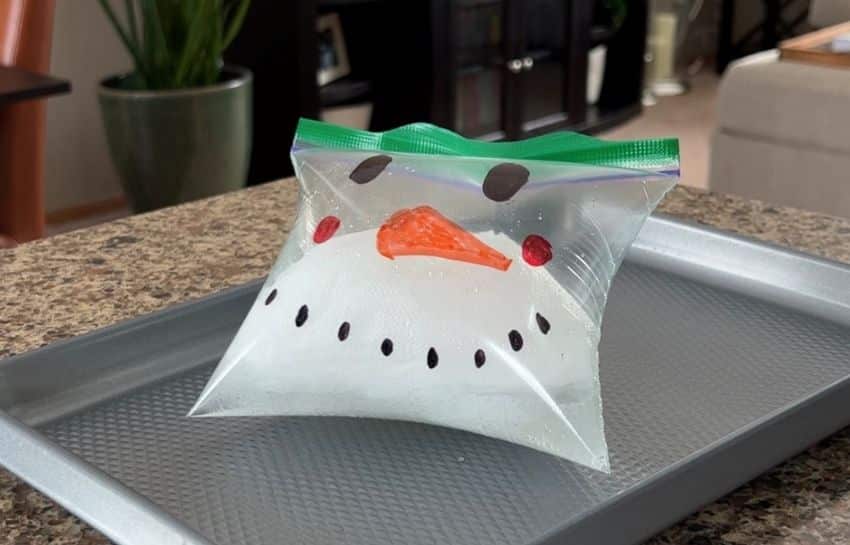 Kids STEAM Science Exploding Snowman
This simple STEAM experiment is an excellent project requiring only a few materials and steps for kids. It's the perfect boredom buster for the freezing days where you're stuck inside.
Materials Needed
Sandwich Bag
Permanent Markers
Baking Soda
Vinegar
Paper Towel
Instructions
Give the sandwich bag to your kid to decorate with permanent markers. This is a good opportunity to teach your kid how to draw a snowman's face.
Wrap 3 tsp of baking soda inside a piece of paper towel or tissue.
Place the baking soda packet inside the plastic bag.
Pour about 1-2 cups of white vinegar into the sandwich bag and seal the bag quickly. It should swell up quickly.
Stand back and watch it explode!
Takeaway Question: Why did the bag explode?