Kid-Approved Hidden Veggie Mac & Cheese Recipe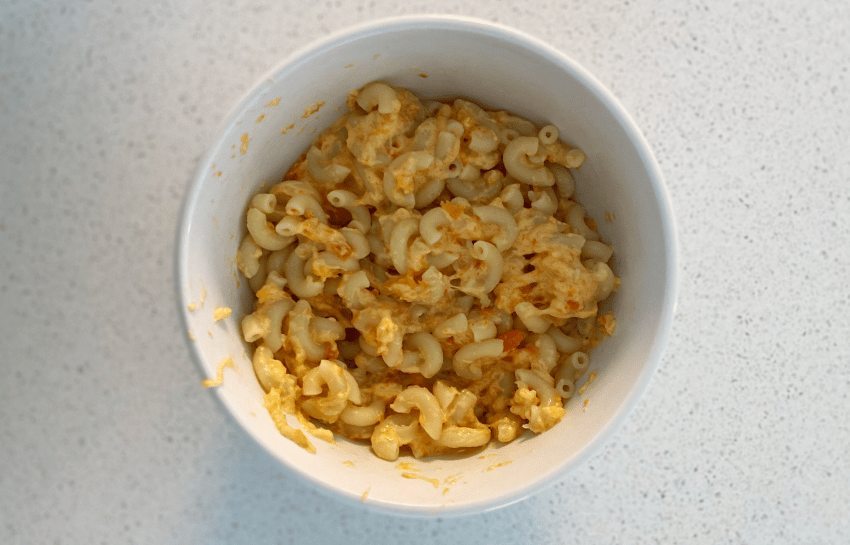 Are you looking for a way to incorporate more vegetables into your child's diet? Well, we have the perfect recipe for you, hidden veggie mac and cheese! This quick and easy recipe is sure to be a family favorite even for the pickiest eaters.
How to Make Hidden Veggie Mac & Cheese
Ingredients
3 cups elbow pasta noodles
1 cup cauliflower florets*
1 cup butternut squash
1 cup carrots*
1 cup milk
2 cups shredded cheddar cheese
½ cup cream cheese
Instructions
Bring a large pot of water to a boil, add in the pasta noodles, and cook until al dente. Drain and set aside.
Steam cauliflower, butternut squash, and carrots until tender.*
Blend all vegetables in a blender until smooth.
Add vegetable mixture to a medium pot. Add in milk, shredded cheese, and cream cheese. Let simmer on medium-high heat until cheese melts, stirring constantly.
Add pasta into the pot and mix together.
Serve with your favorite toppings and enjoy!
*Raw or undercooked vegetables could be a choking hazard for young children. Be sure to cook the carrots and cauliflower until soft and tender.
Did your family love Hidden Veggie Mac & Cheese? Here are some of our other family-favorite recipes: