Easy Baby Wipe Tie Dye Activity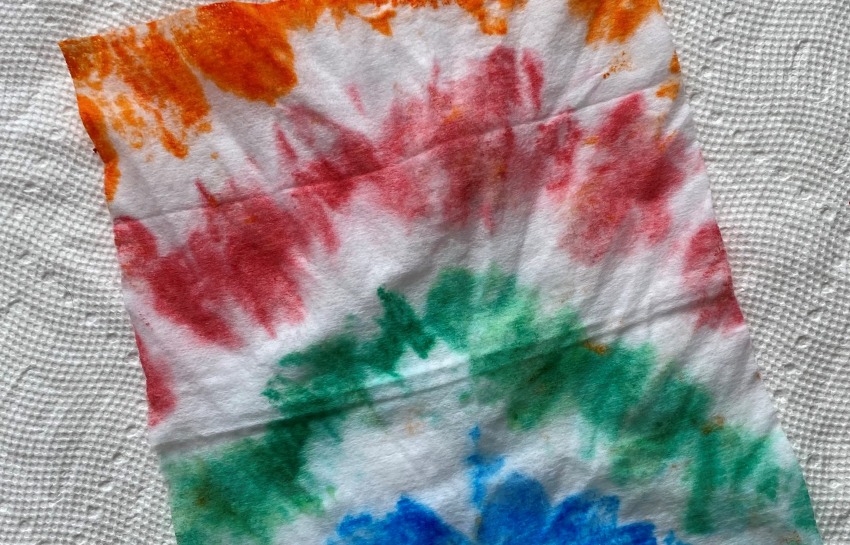 Tie Dye Day is celebrated on April 30. It is a day for children and families to get creative as they celebrate color, individuality, and expression of the fabric arts. We at New Horizon Academy have a great tie-dye craft for you and your child to complete together, and it only requires a few simple supplies.
Supplies

Baby Wipes
Rubber Bands
Washable Markers
Paper Towels
Instructions
Pinch the center of a baby wipe in your hand.
Twist into a roll and carefully attach a few rubber bands.
Have your child use a marker to color each section of the baby wipe. Hint: The more the marker gets into the folds, the more vibrant the color will be.
Remove the rubber bands and gently unfold the baby wipe. Lay on top of a paper towel to dry.