Jump into Spring Challenge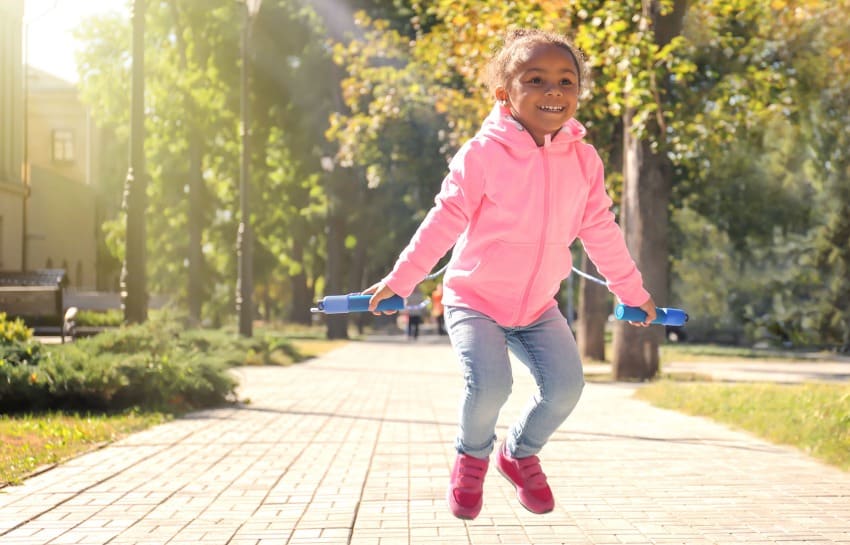 Jumping brings countless health benefits while also enhancing balance and coordination. Plus, this activity is great for any age! All you need to get involved with this challenge is a jump rope, but even if you do not own one or cannot buy one, you can still participate in this challenge.
You can either get creative and create your own rope using a clothesline, a bathrobe belt, or old shirts tied together, or use nothing at all. This challenge is to help improve cardio endurance mainly. Secondly, it should help improve balance, coordination, reflexes, and bone density.
Jump Challenge
Perform the number of jumps listed each day, followed by the one-minute speed rope challenge.
One Minute Speed Rope Challenge
Time yourself for one minute and see how many times you can successfully jump your rope in one minute.
No Jump Rope? No Problem.
Perform the challenge by jumping with an "invisible" jump rope and pretend to turn the rope as you jump.
Having Trouble with a Jump Rope?
Everyone performs at a different level when it comes to this activity. Start by completing the minimum number of jumps each day. If you cannot jump rope, stretch the rope out on the ground and jump back and forth over the rope.