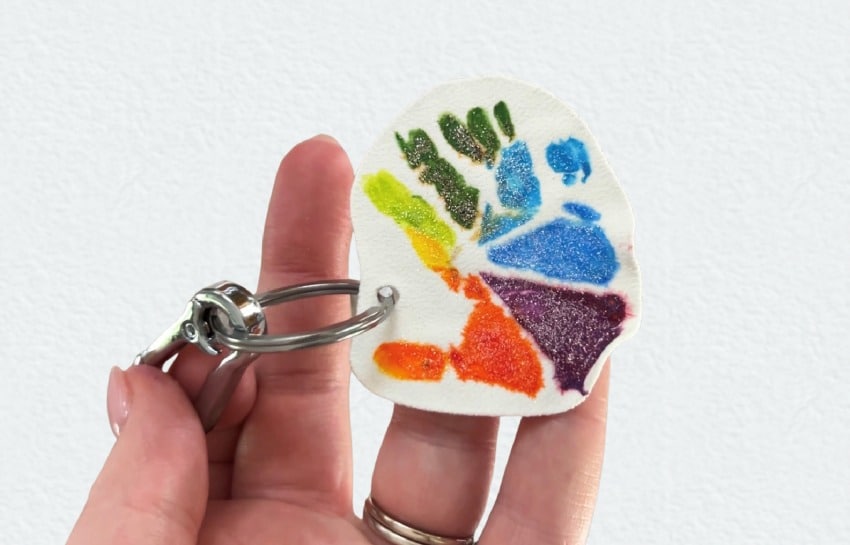 What better gift to give someone, like a grandparent, than something handmade? These DIY keychains are a perfect gift because they can go on house keys, car keys, or anything where your handprint can be seen all the time. Whoever receives this gift will be sure to love it!
How to Make DIY Handprint Keychains
Materials Needed:
Shrink Film
Multi-Color Ink Pad
Sparkle Embossing Powder
Hole Punch
Parchment Paper
Cookie Sheet
Key Rings
Instructions:
Start by placing the shrink film on a table.
Have the kids press their hands against a rainbow ink pad.
Have them firmly press it against the plastic.
Over the wet ink, shake embossing powder and tap off excess.
Cut around the edge of the handprint, leaving a little space.
Use a hole punch and make a hole at the top.
Put parchment paper on a cookie sheet.
Bake according to the shrink film package directions.
Add charms or key rings!
*Because the film shrinks, it may curl. Take an oven mitt to press it flat before it hardens.
Video Tutorial: