Colorful Spray Bottle Painting Activity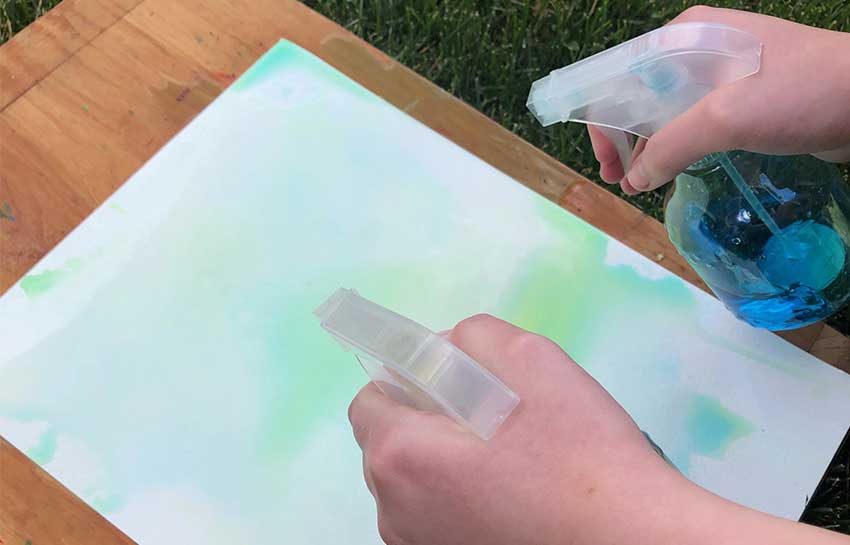 Supplies
Water Bottles
Watercolor Paper
Liquid Watercolors
Cardboard or wooden board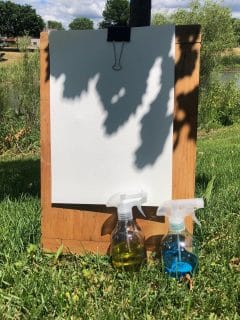 Directions
Arrange the cardboard in the yard, then clip a sheet of watercolor paper to it.
Invite your kids to fill their water bottles with liquid watercolors, then let them have fun painting! (Tip: No cardboard or wooden board? That's okay! Kids can use a thumbtack to secure their paper to a tree.)
Allow the paintings to dry in the grass. If needed, weigh the paper down with a rock or another clip.
Each painting was unique and as beautiful as the child who made it!
This art project has little clean-up and very little direction, which makes it easy and fun!