Celebrate National Gardening Day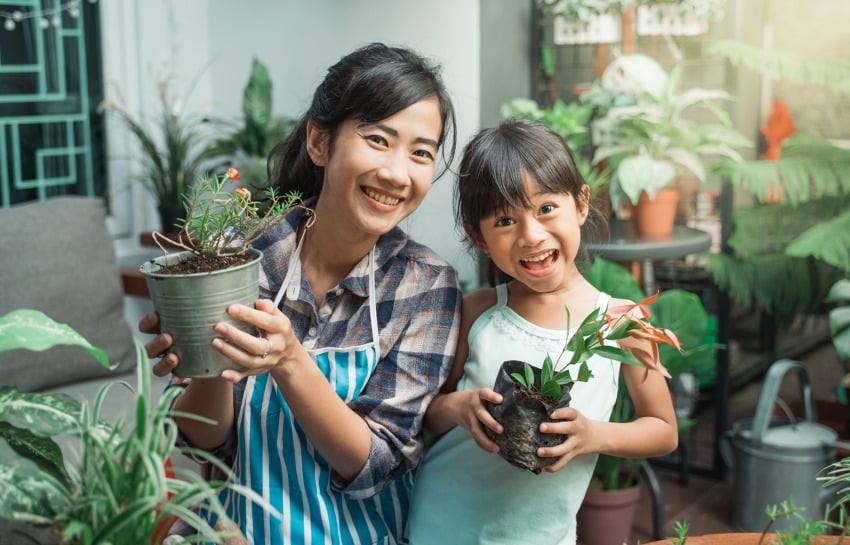 It's National Gardening Day, so we wanted to share a few tips on how to garden with your child.
Gardening is a wonderful way to spend time together as a family and provides a lot of learning opportunities for your child. Recent studies show that children who participated in gardening activities scored higher science achievements than those who did not. From the garden's seeds, green leaves, and sprouts to the delicious vegetables and fruits they grow, your child will enjoy planting and tending to their garden. Your child will dig into the dirt and discover the busy world of worms, bugs, and other animals that make a garden their home. Your child will also learn a thing or two about the tools used to garden and how to care for their very own garden.
The daycare teachers at New Horizon Academy shared a few tips and hints to help you get started.
Dig In
Your garden may serve as an outdoor classroom. It provides you with an opportunity to show your child the seed to table concept. Your child will love learning about dirt, plants, and bugs.
Start Small
If creating a backyard garden seems overwhelming, start small. The childcare teachers at New Horizon Academy recommend a container garden. Use our Bean Sprout STEAM Experiment. It is an easy-to-implement gardening activity that requires a few household items.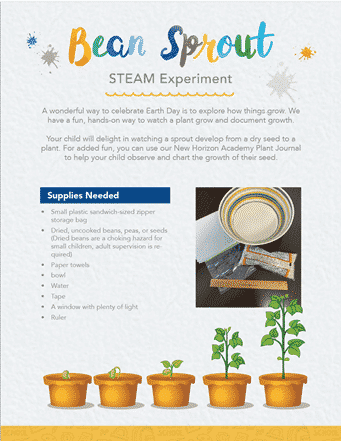 Ask Questions
While gardening, pose questions that help your child learn more. Questions such as:
Why do plants need water?
Why do plants need sun?
How long do you think it will take the plants to grow?
What tools do you use in a garden?
Encourage your child to make predictions about how tall their plant will grow.
Soon, you and your child will be talking about composting, germination, and other scientific concepts.
Read Gardening Books
Reading books about gardens not only helps your child to learn about the garden, it also helps to build literacy skills.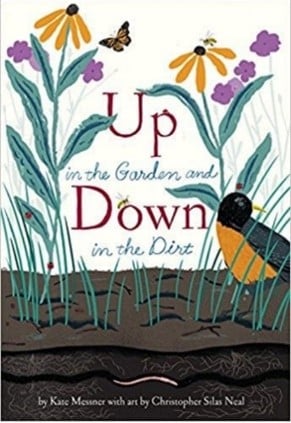 Your family will enjoy the book Up in the Garden and Down in the Dirt by Kate Messner. The book explores the life cycle of the dirt and examines the changes it undergoes each year in the fall.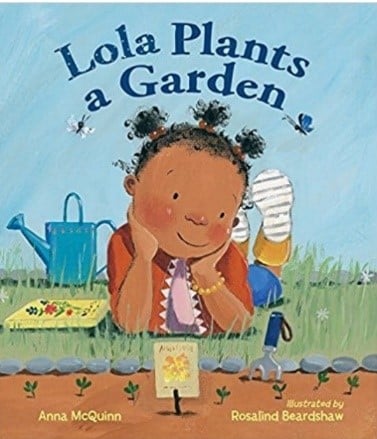 In Lola Plants a Garden by Anna McQuinn, Lola is inspired to create a garden after reading a collection of gardening poems. She discovers that patience is a key ingredient to a bountiful garden. The story may inspire your family as you plant your own garden.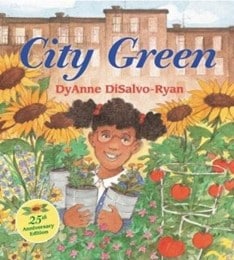 City Green by DyAnne DiSalvo-Ryan tells the inspirational story of Marcy, a young girl who lives in the city and works to turn an empty lot into a garden. She inspires the entire community to join her in her endeavor. Your family may be inspired to begin a garden in your community.
Extend the Learning
Extend the learning by measuring the plants, tracking how they are growing, and encouraging your child to record their observations in our New Horizon Academy Plant Journal.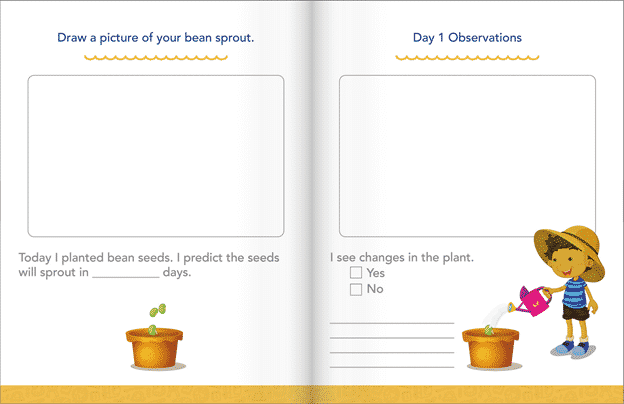 Whether you child is an infant, toddler, preschooler, or schoolager, there is fun to be had as you garden together.
Grab your gardening tools and dig into the dirt!