Mess-Free Rice Bag Eggs Activity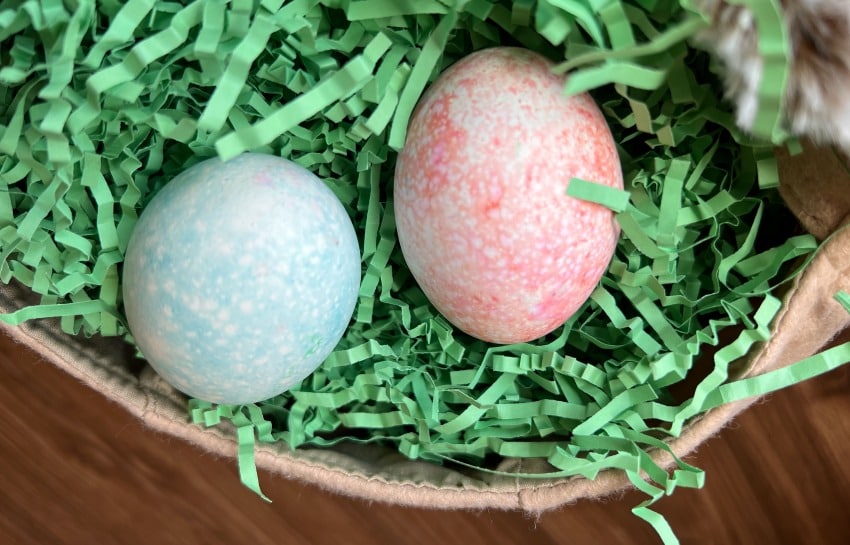 Are you looking for a clean way to color hard-boiled eggs? Try coloring your eggs with rice! This activity provides easy cleanup and adds a bit of a sensory experience.
Materials
Hard-Boiled Eggs
Uncooked Rice
Food Coloring
Plastic Zipper-Seal Sandwich Bag
Paper Towels
Instructions
Pour 1 cup of uncooked rice into the plastic bag.
Add 4 to 6 drops of food coloring to the bag, seal it, and shake until the dye is well distributed.
Place one egg in the bag, reseal, and shake the bag until the egg is speckled.
Remove the egg and place it on a paper towel to dry for at least 30 minutes.