15 Yoga Activities to Try With Your Baby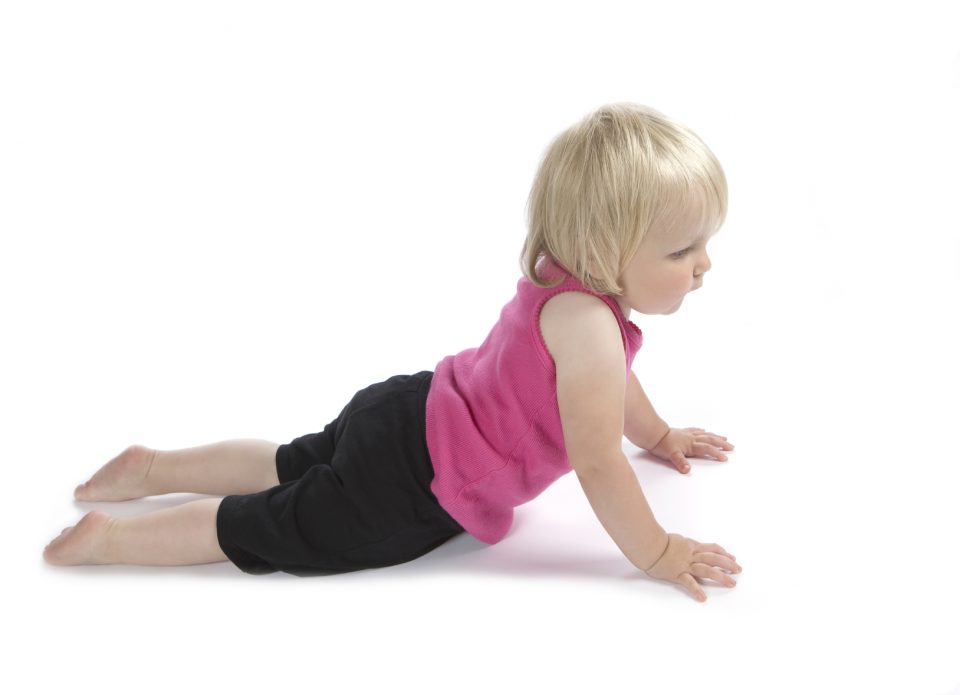 You are never too young to start doing yoga. Even your baby can practice yoga. Yes, babies can practice yoga with you!
Baby yoga exercise provides sensory-motor stimulation which enhances brain development. Activities that cross the mid line of the body, such as crawling, coordinate both hemispheres of the brain. Yoga with babies also supports neuromuscular development, body awareness, and self-confidence. Yoga provides special one-on-one cuddle time, and studies have shown that the more cuddle time you share with babies before rest, the more likely they are to sleep. Breathing together is a wonderful way to ease the transition into sleep or to calm crying babies.
Baby Yoga Activities
At New Horizon Academy, our teachers incorporate baby yoga activities from our curriculum into their daily lesson plans. We thought you would enjoy practicing some of these activities, too.