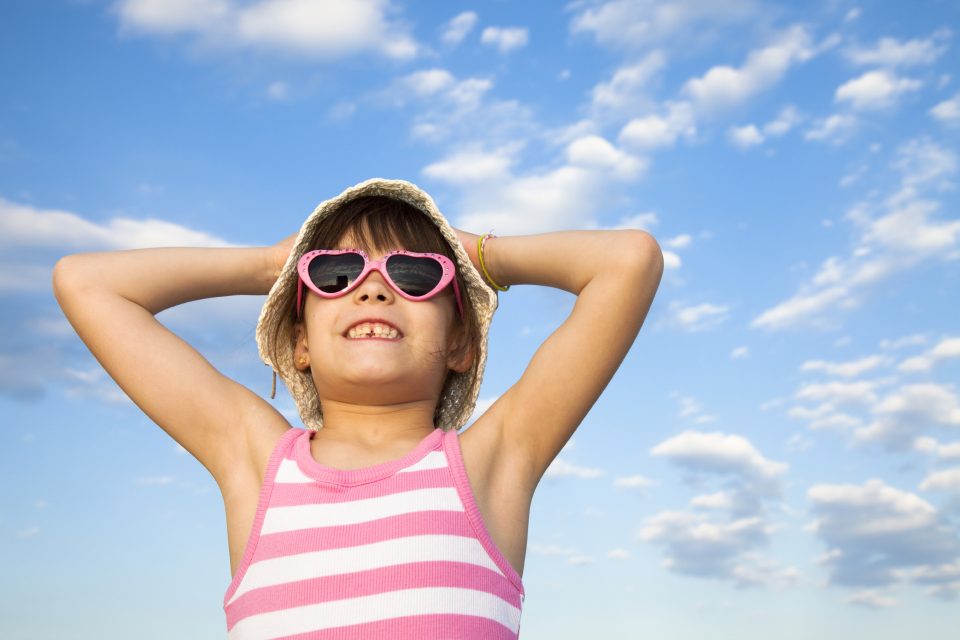 Summer is a great time for your family to enjoy outdoor activities. Learn ways to keep your children safe and healthy while they enjoy the summer fun.
Post this safety checklist on your refrigerator as a reminder of ways you can help keep your children safe and prevent injuries or accidents from interrupting your family's summer fun.
Sun Safety
Use sunscreen with at least SPF (sun protection factor) 15-30 and UVA (ultraviolet A) and UVB (ultraviolet B) protection every time you and your child go outside. Reapply every 30 minutes.
Schedule outdoor activities carefully for morning and evening hours.
Stay hydrated by drinking ample amounts of water.
Never leave infants, children, or pets in a parked car, even if the windows are cracked open.
Bike Safety
Your child should always wear a helmet when riding her bike.
Be a proper role model and wear a helmet when you ride your bike.
Water Safety
Always supervise children when in or around water.
Wear a properly fitted life jacket every time you and your loved ones are on the water.
Always empty water from buckets and wading pools. Ponds, five-gallon buckets, and wading pools are drowning hazards for very young children.
Bug Safety
Avoid scented soaps, perfumes, or hair sprays on your child.
The current American Academy of Pediatrics (AAP) and Center for Disease Control (CDC) recommendation for insect repellent for children older than 2 months of age is use 10% to 30% DEET. DEET should not be used on children younger than 2 months of age.
Cover up with long sleeved shirts, pants, and socks to reduce mosquitoes bites.
Have fun this summer and remember these simple tips so you can have the best summer ever!
Download PDF