Want to build a snowman, yet it's bitter cold outside? Here's how to play in the snow with homemade snow! This activity also provides an opportunity to bring in simple chemistry of measuring and mixing for the young scientist at home.
Materials
1/2 Cup of conditioner
3 Cups of baking soda
Small sticks
Loose parts
Cookie cutters
Instructions
Start with 1/2 cup of conditioner and use a fork to stir in about 3 cups of baking soda. This snow packs very well and is great for making snowmen! Add sticks for arms. Use the loose parts for creative play and decorating the snowman. Use cookie cutters for shapes and even more fun!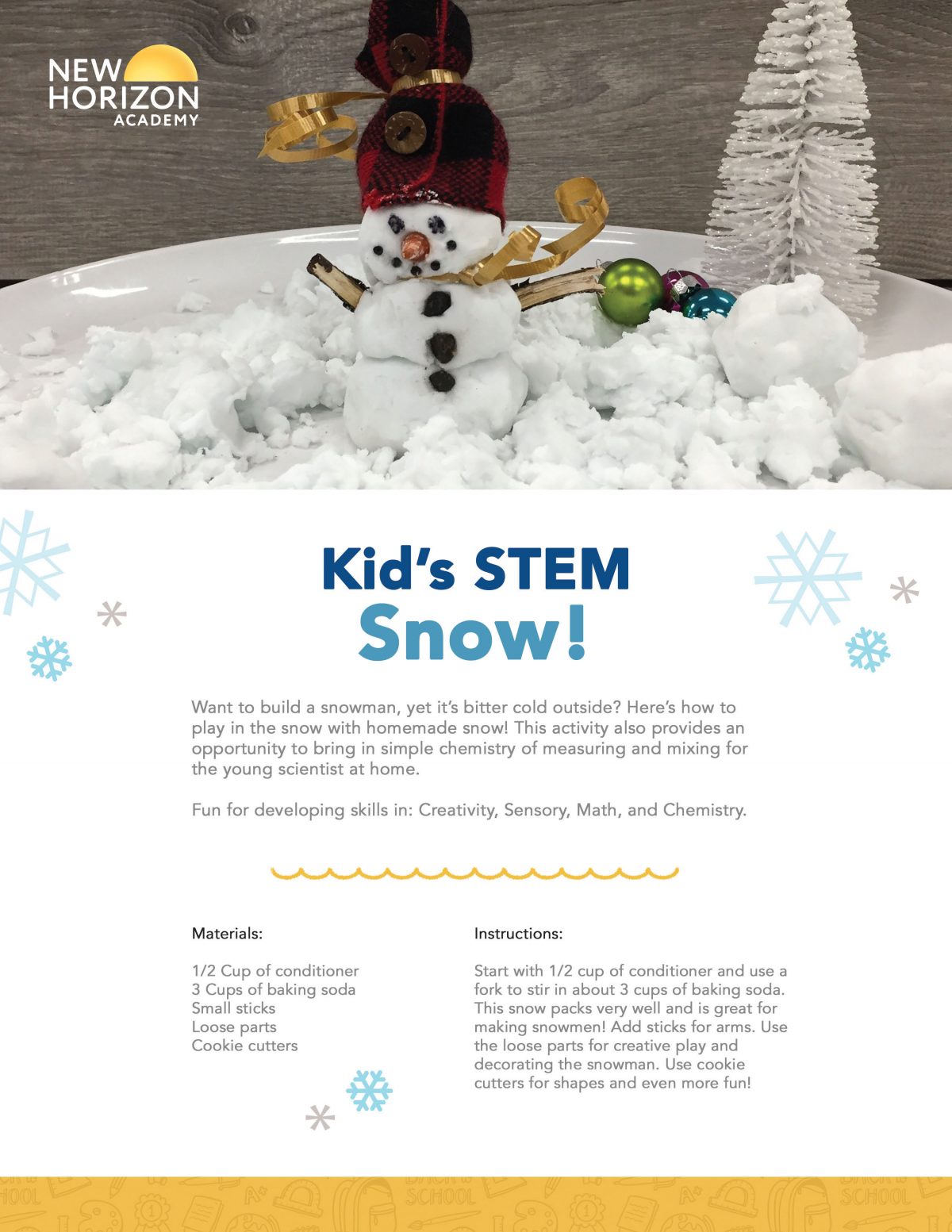 Want to build a snowman?  Watch below for a fun, simple recipe to make "snow" with your kids at home using household items you are sure to have!