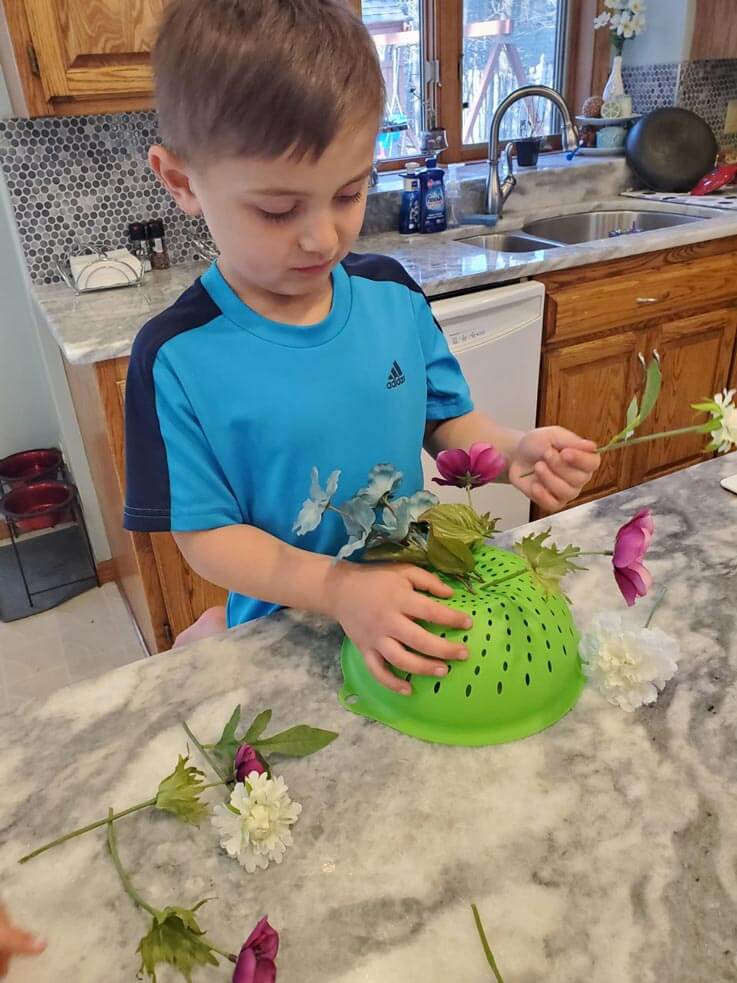 Looking for a simple activity to keep your little one busy? Try our Spring Flowers activity. Your child will have fun while developing their fine motor skills and eye and hand coordination. By asking strategic questions, you can help your child develop their math and language skills, too.
Materials
Artificial flowers
Colander from the kitchen
Instructions
1) Gather your materials.
2) Flip the colander upside down, so that the holes are on top.
3) Give your child the artificial flowers and encourage him to place the end of the flower into the holes of the colander.
4) Extend your child's learning by asking questions like: "What colors are you using?" "How many flowers fit into the colander?" "Can you create a pattern with the flowers?"
5) Take a nature walk with your child. Point out flowers, butterflies, and grass. Discuss the colors of the flowers, count the number of flowers you see, and talk about how flowers grow. Your conversations will help your child develop their language and math skills.
Enjoy the spring flowers!