Show Your Child Love with Words of Affirmation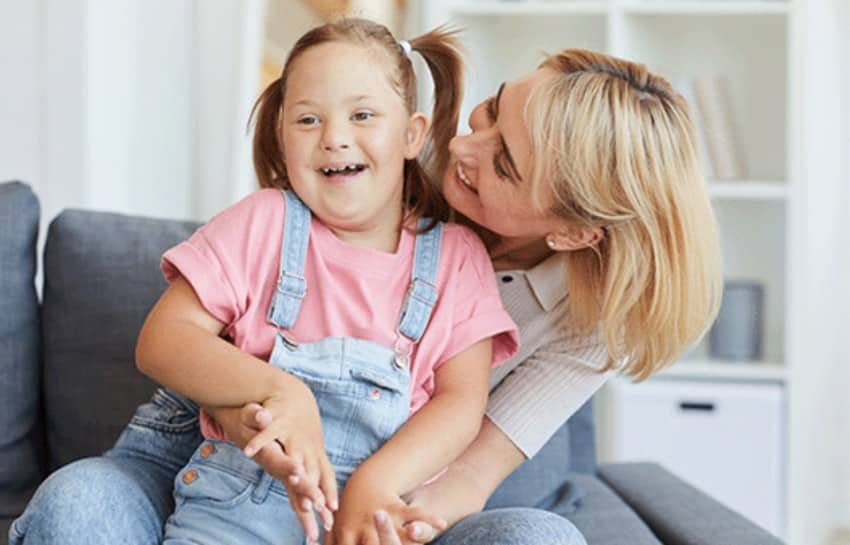 There are many ways you can show your child how much you love them, but there is one primary way of showing it, and according to the book The 5 Love Languages of Children by Gary Chapman and Ross Campbell, positive affirmations are it! As parents, your words are powerful. That cannot be overstated! Your words become the inner voice in your child's mind as they grow. Trust us when we say you will start to notice that your words are being internalized and are shaping who your child is becoming!
We are sure many of you are probably thinking, "What are words of affirmation?" Well, affirmation means supporting someone emotionally or encouraging through communication towards one another. It is essential to point out that words of affirmation do not only apply to children who can understand what you are saying. Before children understand the meaning of words, they understand the tone of voice and can read body language.
Young children's brains are absorbing at a much faster and more efficient rate than adults' brains, making it much easier for them to learn. In fact, a child's brain is about 90 percent developed by the age of five. Early on, teaching your children the language of self-love and confidence will help empower them to reach their full potential.
Words of affirmation for children can be done in several ways. Here are easy ways to show your child love with words of affirmation that include non-verbal affirmations as well:
Say "I love you" often.
Add a love note on their bathroom mirror or lunch box.
Start a journal and write words of encouragement for your child to read or for you to read to them.
Praise your child for any achievements.
Use words of encouragement and praise.
Using words of affirmation can profoundly impact your relationship with your child and their mental development. Affirmations for children create a habit of positive thinking and self-love. Children are never too young to start learning how to help their mental health and elevate their self-worth.
At New Horizon Academy, we know the profound impact this type of love language has made on the children in our care, and we can promise the same positive impact for you. What are ways you have used words of affirmation for your child?
Looking for more positive affirmation ideas to practice with your children? Check out our video below!