National Peanut Butter Day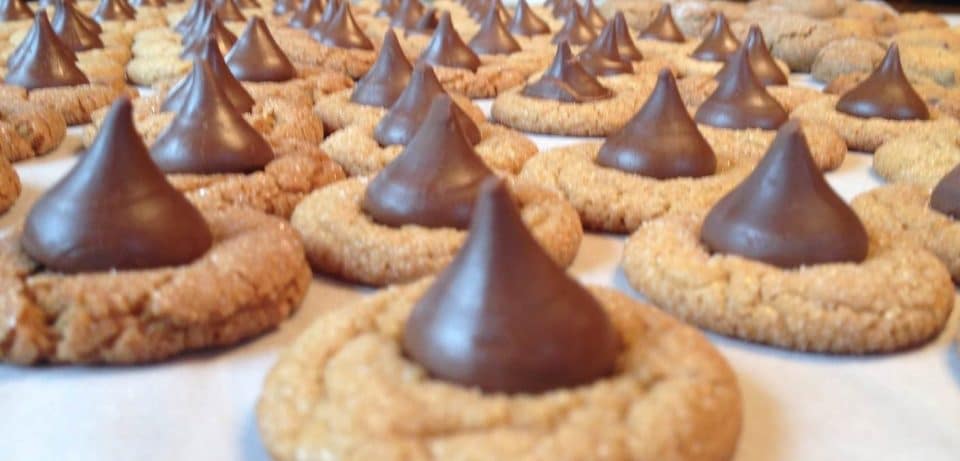 Celebrate National Peanut Butter Day on January 24 with these scrumptious Peanut Butter Blossom cookies with your family today.
Ingredients
3/4 cup flour
1 tsp. baking soda
1/2 tsp. salt
1/2 cup sugar
1/2 cup brown sugar
1/2 cup shortening
1/2 cup peanut butter
1 egg
2 Tbsp. milk
1 tsp. vanilla
2 bags Hershey Kisses
Instructions
Combine all ingredients except Hershey Kisses and mix well.
Shape into ½-inch balls and roll in sugar.
Place on ungreased cookie sheet.
Bake 375°F for 10–12 minutes.
Add unwrapped Hershey Kisses to cookies 1 minute after baking.
Easy Option
Buy a tube of premade peanut butter cookie dough and follow steps 2-5!