8 Must-Have Products for Newborns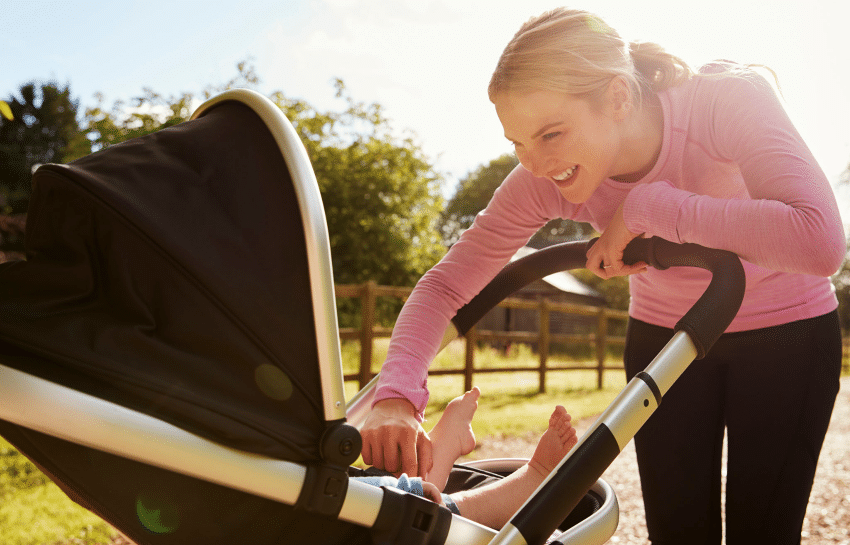 People are always there to give you their opinion and a list of items you have to buy. There are so many products and different options, how do you really know what you need? We are here to tell you what you should buy beyond the basics.
Car Seat
Of course, you will need a car seat to get the baby from point A to point B! Little do parents know, there are so many different kinds of car seats. Be sure to get an infant one that clips easily in and out without any disturbance. An infant car seat usually comes with a base to snap it in place and a stroller to snap to in a matter of minutes. Also, note the car seat will face backward.
Stroller
Full-size strollers have ample storage, which is practical if you live in the city or travel a lot.
Get a stroller that is sturdy and easy to maneuver, and will fit anywhere. A ton of strollers even come with adapters, so you can attach infant car seats. Plus, if you are an avid traveler, make sure you get one that is allowed on airplanes and folds nicely.
Bassinet
Babies spend a ton of time during their first weeks on Earth sleeping, which is why it is crucial to have a safe place to do it. You can utilize the crib right away, but a bassinet is more portable in those newborn days and makes life easier when waking up every hour to feed. Buy a bassinet that is adjustable in height and sides. Sure to verify the weight limit and to make sure it is sturdy, and always avoid adding blankets, bumpers, pillows, and stuffed animals in the bassinet.
Carrier
Baby carriers are the easiest hands-free way to move around during the first few months of having the baby. They are usually made for indoors and outdoors, provide plenty of support, give a comfy seat for the baby, and comfort the parent by distributing your baby's weight.
Swing
Babies are so used to being in your belly moving around. It is no wonder they like to be held or be in a swing! This is also good for keeping the baby occupied while you are running around trying to accomplish things around the house.
Nursing Gear and Bottles
Many new moms start off breastfeeding, but it is completely fine if that is not for you. But if it is, figuring out how to hold the baby comfortably while nursing and not knowing what to do with extra milk can be overwhelming. Ensure that you have a nursing pillow to help with comfort, a machine to help you produce, and storage bags to help you keep that liquid gold.
Sound Machine
Parents swear having a sound machine is everything. Babies are used to hearing a ton of noise sleeping in your body. It makes sense they need white noise to help them when they are out. Many machines not only have white noise, but you can also play a lullaby or nature sounds.
Swaddles
If you can only purchase one product, it should be a blanket to swaddle babies or one of those fancy swaddlers! Swaddling a baby has been the one thing to comfort babies for centuries! Wrapping up the baby like a little burrito helps the baby soothe and sleep faster and safely. The last thing you will want to do in the middle of the night is swaddling, so consider getting one with zippers or Velcro closures.
We hope these products help you treasure every moment and forget about the challenging moments. These first few weeks will go by fast, and you will be left wondering where the time went.