Learning About Farm Animals: This Little Piggy Activity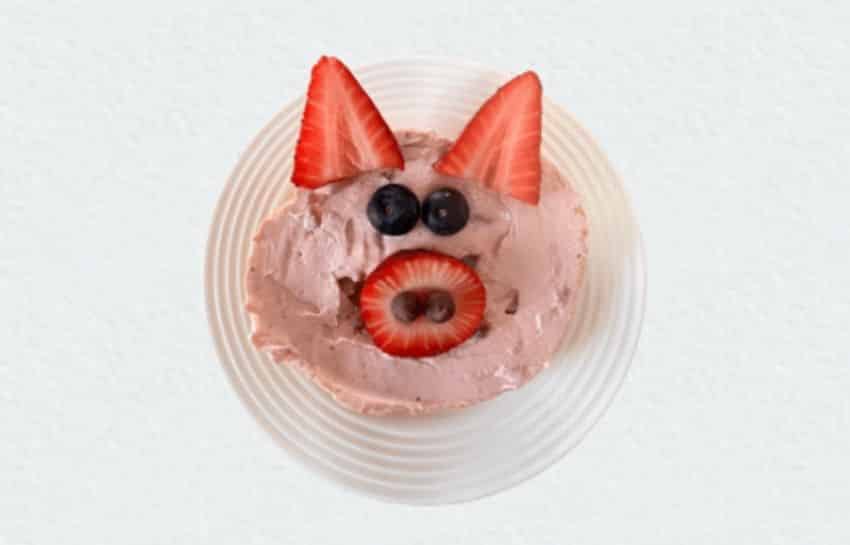 Read your favorite book about the farm or pigs, and then make a tasty snack with your child.
We asked the teachers at New Horizon Academy to recommend books about pigs for your family, and here is their list.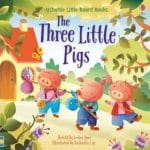 The Three Little Pigs, as retold by Leslie Sims, is a favorite of the teachers at New Horizon Academy. This durable board book is perfect for your baby or toddler. Your child will delight in the retelling of this classic story.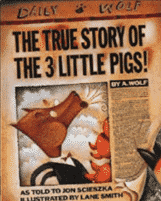 The True Story of the Three Little Pigs, by Jon Scieszka and Lane Smith, is a highly recommended story for your preschooler or school-ager.
You and your child will enjoy the twist in the storytelling in this book. The story is narrated by the big, bad wolf. And according to him, everything was a big misunderstanding.
After reading the story, we recommend making our This Little Piggy Bagel Snack. You and your child will enjoy making this yummy and healthy treat together.
Materials Needed
Bagels
Blueberries
Chocolate Chips
Strawberry Cream Cheese
Strawberries
Plate
Knife
Instructions
Split the bagel in half and spread the cream cheese on top of the bagel half. (May require adult supervision.)
Slice a circle out of the strawberry for the piggy's nose.
Cut the remaining portion in half to make the triangle, and then cut two flat slices for the ears of the pig.
Place the circular strawberry toward the lower center on the bagel, add the ears on the top of the bagel, and put the two chocolate chips on the nose.
Place the two blueberries as eyes, and you have yourself a piggy bagel!
Enjoy your Little Piggy Bagel Snack!