Frozen Banana Yogurt Popsicles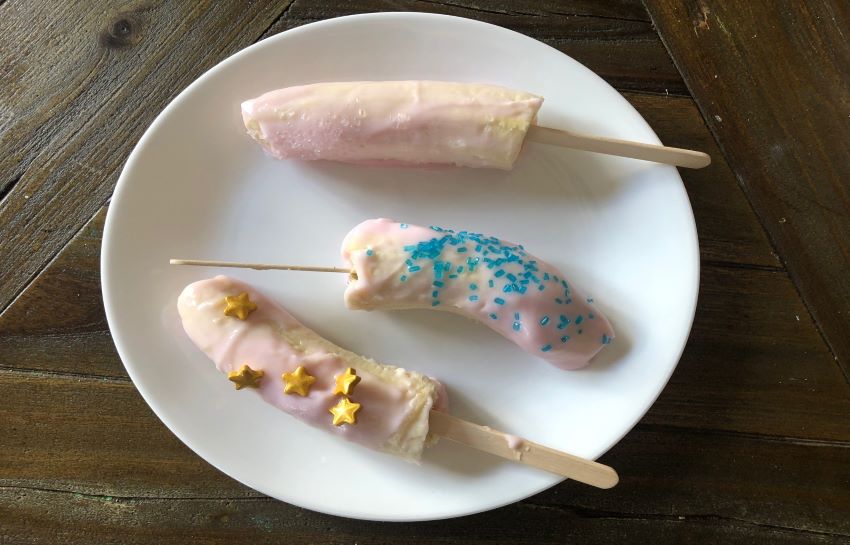 Ingredients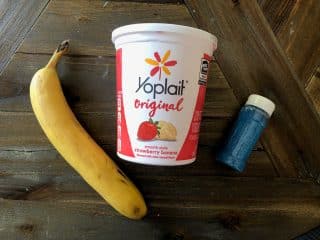 Bananas peeled and cut in half
Vanilla yogurt or flavor of your choice
Sprinkles, chopped nuts or toppings of your choice
Popsicle sticks
Instructions
Peel and halve each banana. Insert a popsicle stick into each banana half.
Dip bananas into yogurt, using a spoon to coat each banana evenly. Drip excess yogurt off.
Add sprinkles, nuts, or topping of your choice.
Place bananas on a plate covered in wax or parchment paper. Freeze until the yogurt has hardened, about 2 hours.
Enjoy!