How to Celebrate Labor Day With Your Kids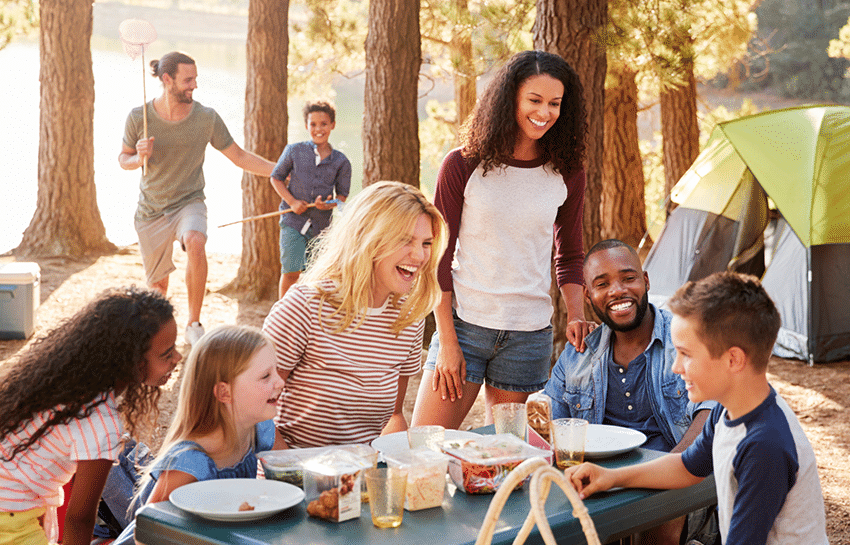 Labor Day is a United States federal holiday that is observed on the first Monday of September. It unofficially marks the beginning of a new school year but is an important holiday to recognize and celebrate members of the American workforce.
All New Horizon Academy schools are closed on Labor Day. But we're sharing a few activities you can enjoy as a family in observance of Labor Day.
Labor Day Activities to Enjoy with Your Children
1. Thank a worker.
Labor Day is all about celebrating American workers. While many individuals have the day off, there are many who still go to work. Help your child write a thank you letter to someone who is working this Labor Day, such as a firefighter, police officer, or healthcare worker. Write a short and simple message to thank them for their hard work and dedication to serving their community.
2. Ask your child, "What do you want to be when you grow up?"
As you talk to your child about the meaning of Labor Day, ask your child what they want to be when they grow up! You can even keep a journal and see how their answers change throughout the years.
We asked some of our kiddos at New Horizon Academy what they want to be when they grow up, and their answers are so fun!
3. Visit a museum.
Museums are a great, educational way to spend a day off. Visit a local museum, or if you are traveling, consider visiting a museum you have never been to before. Bonus points for visiting a museum where your child can learn about different careers!
4. Read children's books about Labor Day.
Sometimes the best learning comes through reading! Here are a few of our favorite children's books you can read to learn about Labor Day and different jobs:
Hello! Hometown Heroes by Toni Armier
When I Grow Up by Mercer Mayer
Night Job by Karen Hesse
Click Clack Moo: Cows That Type by Doreen Cronin
¡Si, Se Puede! / Yes, We Can! by Diana Cohn
5. Soak up the last days of summer!
As Labor Day unofficially marks the "last days of summer", enjoy the sunshine before you get back into your school routine. Enjoy a day at the lake, an outdoor picnic, or family-friendly yard games to soak up the last days of summer.
Happy Labor Day from your friends at New Horizon Academy!
New Horizon Academy is a nationally recognized early learning provider with over 90 schools in Minnesota, Colorado, Iowa, Idaho, and Kansas. Through play-based curriculum and high-quality daycare, New Horizon Academy schools nurture and prepare children to succeed in school and life.
Schedule a tour to learn more about our highly trained teachers, safe and secure facilities, and commitment to providing the highest quality care. Contact a New Horizon Academy childcare center near you today.