Employer Sponsored On-Site Child Care Program Partner: Boston Scientific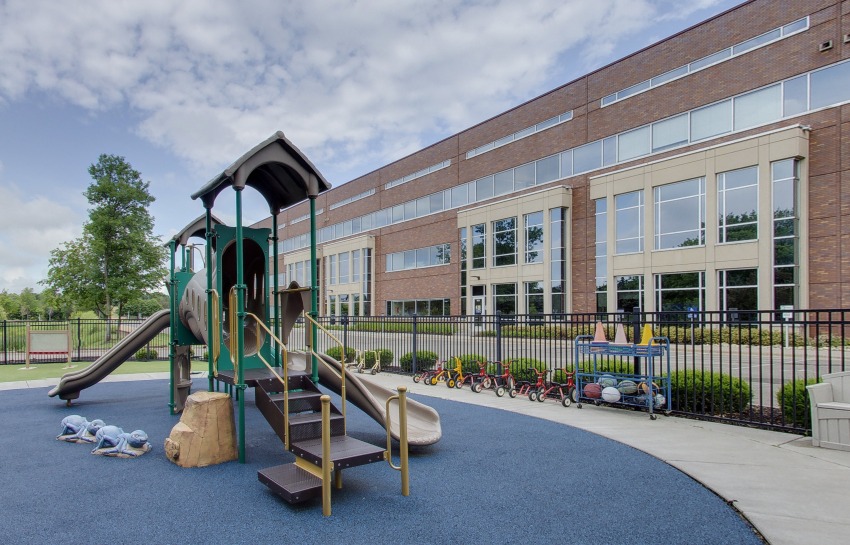 What is Employer Sponsored On-Site Child Care?
At New Horizon Academy, we understand the advantages of offering on-site early childhood education and care for employees. We partner with corporations to design programs to meet the needs of our clients and their families. We complete a comprehensive study to analyze the needs of the organization and offer solutions that meet their business goals.
New Horizon Academy has partnered with numerous organizations to help them provide high-quality early childhood education and care to their employees, and we have seen the benefits first hand. We know that we would make an exceptional partner with your organization. Our parents and corporate care partners would agree!
Case Study: Boston Scientific

The Challenge
Boston Scientific is a worldwide developer, manufacturer, and marketer of medical devices with approximately 25,000 employees. For more than 30 years, the company's products help physicians and other medical professionals improve their patients' quality of life by providing alternatives to surgery. To support the work/life balance of families, Boston Scientific offered an on-site child care facility for employees. The previous on-site child care facility did not offer infant care and was not meeting the needs of Boston Scientific employees. As a result, the program suffered from low utilization. Boston Scientific recognized the need to re-evaluate and provide a solution that met the needs of the Boston Scientific employees.
The Solution
Boston Scientific contracted with New Horizon Academy to help them identify options that would meet the needs of their employees. New Horizon Academy conducted an in-depth needs assessment with employees, teachers, parents, and the Boston Scientific leadership team. As a result, New Horizon Academy expanded the services to a new location on the Boston Scientific campus. The state-of-the art center features eight classrooms, infant care, a mother's room, enrichment programs (dance class, music class, Spanish class, and soccer), on-site kitchen, and a new playground.
The Result
Boston Scientific tripled the enrollment of the on-site child care facility, and was able to meet the needs of the employees. Today, New Horizon Academy provides a high-quality early childhood program, which is accredited by the National Association for the Education of Young Children. The Boston Scientific New Horizon Academy school received the Susan K. Dunkley Center of Excellence Award for high quality on two separate occasions. In 2012, we added a second on-site facility at the Maple Grove campus. As a result of the partnership, Boston Scientific is able to attract and retain excellent employees.
For more information about employer-sponsored care programs, visit our Employer-Sponsored Care page.